Biopharmaceutical bioseparation systems market to value $20bn
With demand for biopharmaceuticals rising and advances being made in bioseparation systems, the global market it expected to witness significant growth.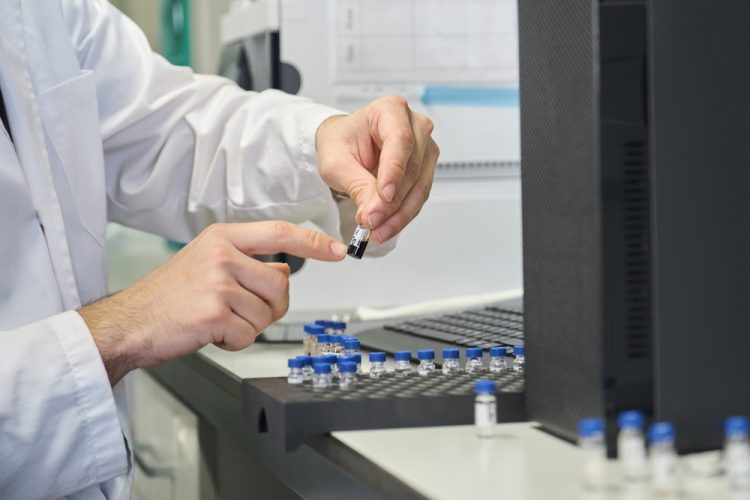 According to recent market research, the global market for biopharmaceutical bioseparation systems, estimated to value $13 billion in 2022, is projected to grow to $19.6 billion by 2026, achieving a compound annual growth rate (CAGR) of 13.2 percent.
The analysts suggest the rising demand for biopharmaceuticals, equipment advancements and the pharma industry's increasing focus on production efficiency are propelling growth in the global bioseparation systems market, as is the growing use of single-use/disposable instruments. Single-use systems, such as disposable continuous chromatography, are designed to be more precise and enable more accurate analysis of data.
Downstream bioprocessing represents an expensive, complex and time-consuming step in the production of biopharmaceutical drugs. There is a growing emphasis on developing technologies to enhance efficiency and reduce costs, driving innovation both in existing and novel solutions. Advances in upstream cell culture techniques are also creating enormous bottlenecks in downstream separation and purification processes.
While various techniques or systems are available for bioseparation, the market for biopharmaceutical bioseparation systems is primarily chromatography systems, centrifuges and membranes/filters, which are the most commonly used products. Of these, chromatography represents the major technique used in downstream processing of biopharmaceutical, remaining the gold standard technique for downstream purification processes, with limited alternatives that can match the yield and purity levels of the technique.
Chromatography can be used throughout the drug development process, from the identification od potential drug candidates (with HPLC enabling high throughput screening) to ensuring drug formulation purity, analysing the bioavailability and release time of novel drug formulations to determine dosages to devising manufacturing techniques.
Advancements are underway in terms of product developments and innovations, with significant emphasis being placed on optimising and streamlining existing methods.
The chromatography segment of the market is projected to grow at a 12.4 percent CAGR between 2022 and 2026.
In downstream bioprocessing, the development of single-use/disposable technologies represents a major advancement, conferring significant benefits to various stages of bioprocessing, including eliminating cleaning steps; minimising cross-infection risks; improving flexibility and convenience; lowering time to bring facility to operations; and expediting turnaround times.
Technologies/techniques themselves are also undergoing tremendous advances. For instance, alternatives to Protein A based purification in affinity chromatography are emerging, Protein A based purification is the preferred technique but significantly expensive. Advancements have also been made in HPLC, gas chromatography, supercritical fluid-chromatography, electrophoresis and centrifugation, for separating sensitive and large molecules.
The rise of advanced therapeutics, such as cell-based therapies and personalised medicines, is also promoting growth in the market.
According to the report, while high demand is expected, growth in the market is restrained by the stringent regulations governing bioseparation systems approval, high initial capital costs of bioseparation systems, and the presence of alternative technologies, such as magnetic separation for chromatography.
North America is overall the largest market for biopharmaceutical bioseparation systems. In this market, growth is anticipated in automated bioseparation systems capable of handling multiple samples at a time, with greater levels of accuracy.
Europe is also a lucrative market, with the region being at the forefront of drug research and the base of several reputed biopharmaceuticals companies. Growth in the biopharmaceutical bioseparation systems market in this area is promoted by the higher adoption of advanced treatment options, funding from governments and the extensive presence of high-quality research infrastructure.
The Asia-Pacific market is expected to grow the most in years to come, as people's income rises, healthcare expenditure grows and the population expands. Several biopharmaceutical companies based in the West planning to set up their production in the Asia-Pacific countries owing to low labour cost, which will also contribute to market growth in the region.
Key players in the global market for biopharmaceutical bioseparation systems include 3M Company, 3M Purification, Agilent Technologies, Alfa Wassermann Separation Technologies LLC; Flottweg Separation Technology; GEA Westfalia Separator Group GmbH; GE Healthcare Life Sciences; KNAUER Wissenschaftliche Geräte GmbH; Konik Nanobiotech SL; Merck KGaA; Pall Corporation; Liminal BioSciences Inc; Sartorius Stedim Biotech; Repligen Corporation; Thermo Fisher Scientific; Tosoh Bioscience Inc.; YMC Europe GmbH.
Related organisations
3M, 3M Company, Agilent Technologies, GE Healthcare, GEA, Merck KGaA, Pall Corporation, Repligen, Sartorius Stedim Biotech, Thermo Fisher Scientific, Tosoh Bioscience, YMC Europe