Phase III trial shows lanadelumab reduces HAE attacks in children
Takeda has announced late-breaking Phase III trial data showing that Takhzyro® (lanadelumab) reduces hereditary angioedema (HAE) attacks by roughly 95 percent in children aged two to <12 years.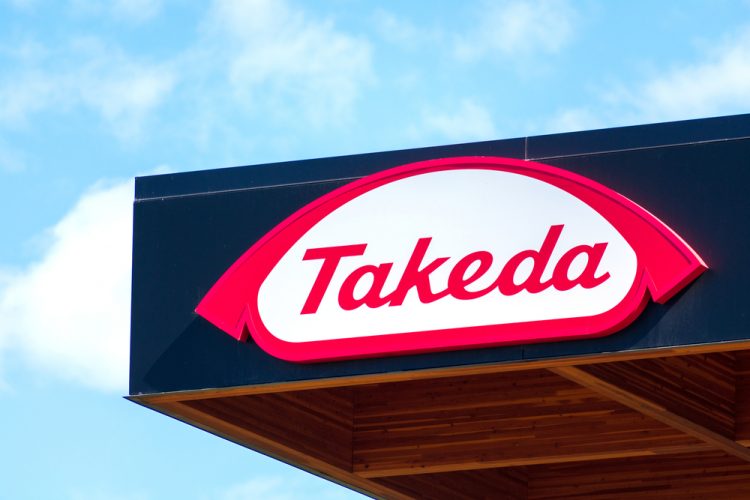 [Credit: Michael Vi/Shutterstock.com].
Hereditary angioedema (HAE) is a genetic disorder, estimated to affect 1 in 50,000 people. It can lead to painful attacks of oedema (swelling) in various parts of the body, including the abdomen, face, feet, genitals, hands and throat.
The main objective of the Phase III SPRING study (NCT04070326) was to evaluate the safety and pharmacokinetics of Takhzyro® (lanadelumab) – a fully human monoclonal antibody that specifically binds and decreases plasma kallikrein – in HAE patients aged two to <12 years. Clinical outcomes (ie, prevention of HAE attacks in children) were measured as a secondary objective using descriptive statistics.
"HAE is a rare condition where unpredictable symptoms like severely debilitating swelling can take a toll on children both physically and emotionally," commented Dr Marcus Maurer, Professor of Dermatology and Allergy Charité – Universitätsmedizin Berlin, Germany and principal investigator of the SPRING study. "In the SPRING study, we saw a majority of children who had been suffering nearly two HAE attacks per month on average at baseline, who were then attack-free throughout the 52-week trial of treatment with Takhzyro."
The SPRING study trial results were presented at the European Academy of Allergy and Clinical Immunology (EAACI) Hybrid Congress 2022. 
As part of the Phase III SPRING study HAE patients aged two to less than six years (n=4) received a 150mg dose of lanadelumab every four weeks, while participants aged six to <12 years (n=17) received a 150mg dose every two weeks over a year-long treatment period. The older cohort also had the option to reduce the dose frequency to four-weekly if they were attack-free for 26 weeks. 
According to the study, Takhzyro reduced the rate of HAE attacks in children by a mean of 94.8 percent compared to baseline, from 1.84 attacks per month to 0.08 attacks during treatment. 
In addition, the majority of patients (76.2 percent) were attack-free during the 52-week treatment period, with an average of 99.5 percent attack-free days.
No deaths or serious treatment-emergent adverse events (TEAEs) were reported during the study. The most common TEAE was injection site pain, reported by one-third of the 21 trial patients.
Takeda stated that the trial results are consistent with those observed in earlier studies with adult and adolescent patients. Trial data will now be submitted to global regulatory authorities to evaluate a potential label expansion for Takhzyro to include the younger patient population. 
"The SPRING study data reinforce the safety and efficacy of Takhzyro across a broad range of patients living with HAE," commented Ming Yu, Global Clinical Lead at Takeda. "We are encouraged by these findings as they demonstrate the potential of long-term prophylaxis treatments to reduce recurrent HAE attacks in children as young as two who currently have no approved long-term preventative treatment option."
In 2019,  the UK National Institute for Health and Clinical Excellence (NICE) issued draft guidance recommending Takeda's Takhzyro for preventing recurrent attacks of HAE in patients over the age of 12.