WuXi STA opens its first oral solids continuous manufacturing line
Operation has begun for CRDMO WuXi STA's first continuous manufacturing line for oral solids, in Wuxi city, China.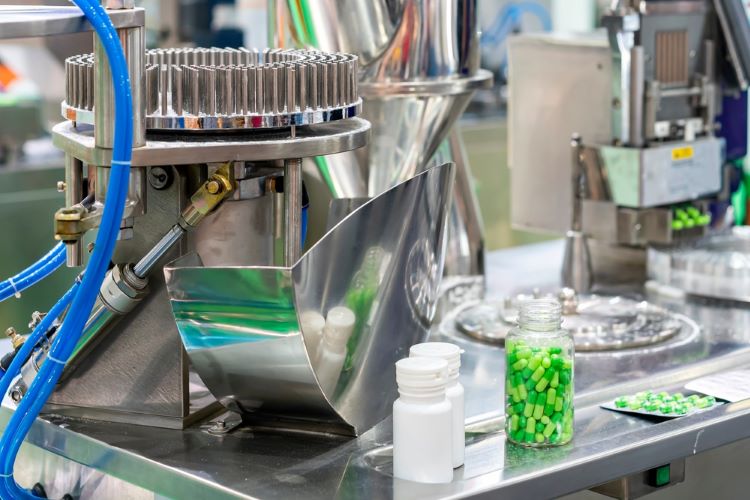 WuXi STA, a subsidiary of WuXi AppTec, has announced that its first continuous manufacturing (CM) line for oral solids is in operation at its drug product site in Wuxi city, China.
The contract research, development, and manufacturing organization (CRDMO)'s new line will provide customers worldwide with an oral drug development solution that enables higher yields and shorter timelines to market, the company noted.
Features of the new continuous manufacturing line are:
Continuous direct compression equipment
Unit operations including dispensing, blending, lubrication, tablet compression, and coating
Process Analytical Technology (PAT) is implemented within the CM line to monitor blending uniformity, allowing for real-time analysis and control during production to ensure high product quality
The equipment design complies with the global current good manufacturing practice (cGMP) regulations.
The continuous manufacturing line is housed within an integrated formulation development and manufacturing campus that offers a comprehensive analytical platform for both oral and injectable formulations.
Dr Minzhang Chen, Co-CEO of WuXi AppTec and CEO of WuXi STA commented: "I am glad that our first oral solid dose drug product continuous manufacturing line has been launched in the Wuxi city site."
Advantages of continuous manufacturing
According to Ronald Piervincenzi, Chief Executive Officer of United States Pharmacopeia (USP) "Pharmaceutical continuous manufacturing offers several advantages over traditional batch manufacturing, especially during supply disruptions. These include the availability and use of real-time data to accelerate manufacturing scale-up and help improve medicine quality, enabling more efficient and nimble production of essential medicines and strengthening the overall supply chain."
Oral solids
A report has estimated that the oral solid dosage (OSD) contract manufacturing market will be valued at $54.7 billion by 2030. Oral solids are the most popular mode of drug delivery due to being highly cost-effective and offering simple manufacturing processes. The research showed that the Asia Pacific region was the overall global market leader in 2021. Countries such as China have dominated the market due to operating in the market with low prices.
Defining best practice for continuous manufacture of OSD forms
Related topics
Biopharmaceuticals, business news, cGMP, Continuous Manufacturing, Contract Manufacturing, Contract Research Organisations (CROs), Dosage, Drug Manufacturing, Industry Insight, Manufacturing, Process Analytical Technologies (PAT), Processing, Production, Supply Chain, Technology
Related organisations
Related people