Fusion to acquire radiologand therapy for prostate cancer
An investigational new drug application for an ongoing Phase II trial of an alpha-emitting radiopharmaceutical will be acquired by Fusion Pharmaceuticals.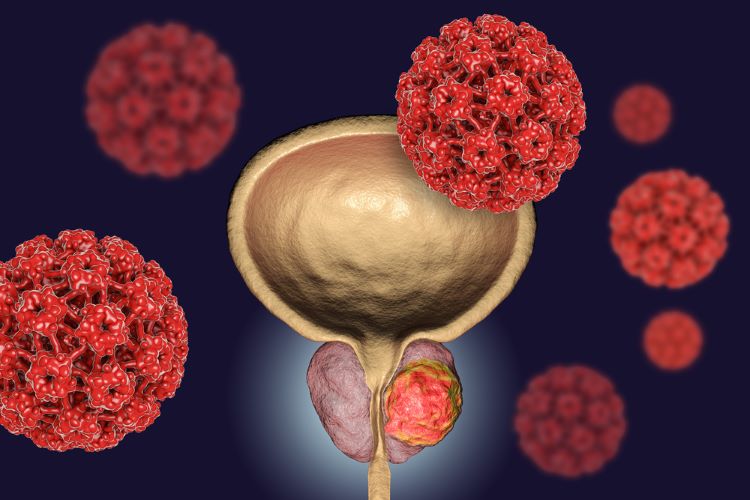 Fusion Pharmaceuticals has announced the acquisition of an investigational new drug (IND) application for an ongoing Phase II trial evaluating the prostate specific membrane antigen (PSMA)-targeted alpha-emitting radiopharmaceutical 225Ac-PSMA I&T.
Following closing of the acquisition of RadioMedix's small molecule, the radiopharmaceutical will be known as FPI-2265.
"With more than 250 patients treated with actinium-based radiopharmaceuticals targeting PSMA in investigator sponsored studies, this class of therapy has both the efficacy data and safety profile that supports continued development," commented Dr Oliver Sartor, Laborde Professor for Cancer Research and Medical Director at Tulane Cancer Center.
Dr Sartor noted that there is increasing evidence that targeted alpha therapies for prostate cancer is effective even for "patients who progress on or after lutetium-based PSMA therapies." He also stated 225Ac-PSMA I&T "has the potential to move into earlier lines of therapy as monotherapy as well as in combination with other agents."
Phase II trial of the PSMA targeted radiopharmaceutical
The TATCIST Phase II trial is designed to evaluate patients with metastatic castration-resistant prostate cancer (mCRPC) with progressive disease. This includes patients who are naïve to PSMA targeted radiopharmaceuticals and those who have been pre-treated with 177Lu-based PSMA radiopharmaceuticals such as PLUVICTO™. In December 2022, the European Commission approved Pluvicto for prostate cancer.
The Phase II trial is expected to evaluate approximately 100 patients with four treatment cycles per patient occurring every eight weeks. Patients are initially dosed at 100kBq/kg with dose de-escalation possible based on biochemical response. Efficacy of the alpha-emitting radiopharmaceutical will be assessed using change in PSA levels and radiographic response.
Dr John Valliant, PhD, Fusion's Chief Executive Officer explained: "Following the encouraging data we reported from the cold antibody sub-study of the FPI-1434 trial in June 2022, we continue to dose escalate and we look forward to reporting the preliminary Phase I data in the second quarter of this year." 
Fusion plans to expand the Phase II programme for the PSMA targeted radiopharmaceutical to additional sites and expects to report data on 20 to 30 patients in the first quarter of 2024.
Financial considerations of the acquisition
Fusion has agreed to sell an aggregate of approximately 17.6 million common shares to certain accredited institutional investors in a private placement in public equity financing (the Offering).
The Offering is expected to result in gross proceeds to Fusion of approximately $60 million, before deducting offering expenses payable by Fusion.
Upon the closing of the Offering, Fusion anticipates having $248 million in cash and cash equivalents. The company believes this will be sufficient to fund its planned operations and expenses into the first quarter of 2025.
The closing of the Offering is subject to customary closing conditions and was expected to occur around the 16th February 2023.