Gut microbiome linked to cancer CAR T therapy response
For patients with B cell lymphomas, the gut microbiome may modulate the efficacy of CAR-T immunotherapy, research has found.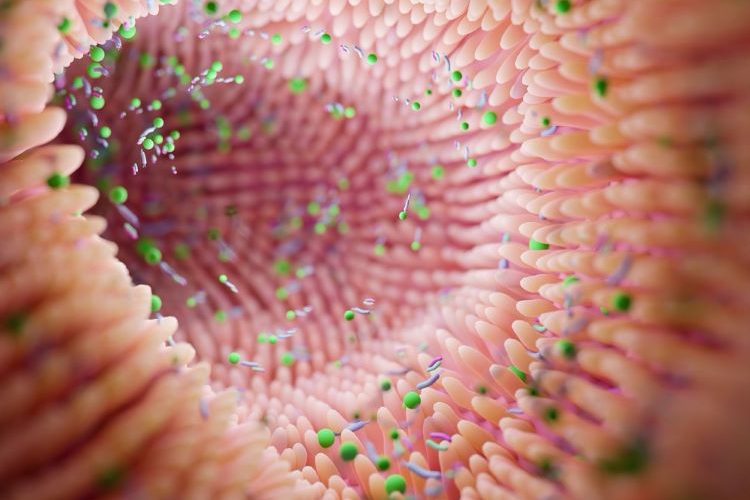 The largest prospective study of its kind has shown that obtaining individualised gut microbiome data prior to CAR T therapy could accurately predict treatment responsiveness. This was shown to only be possible if patients were not pre-treated with broad spectrum antibiotics. 
Immunotherapy with CD19 chimeric antigen receptor (CAR)-T cell has facilitated effective treatment options for patients with certain forms of refractory and relapsing B-cell leukaemia's or lymphomas. Yet research shows there is considerable heterogeneity in responses. The researchers noted that complete and long-term remission is only achieved in up to 40 percent of patients.
Researching the gut microbiome
The study followed 172 lymphoma patients who had undertaken multiple failed rounds of chemotherapy, from before starting CAR T immunotherapy until two years later.
Data showed that 20 percent of patients receiving a subset of broad-spectrum antibiotics, such as meropenem, piperacillin–tazobactam or cefepime, featured an altered clinical response to subsequent CAR-T therapy. This was compared to patients who received other antibiotics and patients who were not treated with antibiotics prior to therapy.
The reduced response was identified to not be driven by effects of the antibiotics themselves, but due to use of broad-spectrum antibiotics prior to CAR-T therapy. These patients were found to have higher pre-therapy tumour burden and systemic inflammation, compared to non-antibiotics-treated patients.
Predicting efficacy of CAR-T therapy
several key microbiome features [enabled] the prediction of CAR-T efficacy, including species of Bacteroides, Ruminococcus, Eubacterium, and Akkermansia."
The investigators identified several key microbiome features enabling the prediction of CAR-T efficacy, including species of Bacteroides, Ruminococcus, Eubacterium, and Akkermansia. Of these, Akkermansia was also associated with higher baseline peripheral T cell levels in these patients.
Importantly, excluding these antibiotics-treated patients from the analysis enabled the researchers to identify strong associations between the pre-CAR T therapy gut microbiome and subsequent clinical response to immunotherapy, including patients' survival.
To further strengthen the connections the data, the researchers from German Cancer Research Center (DKFZ), Germany, Israel and the US, used machine learning models trained on the German patients. These were then applied on the respective American patients as validation. The study showed that the pre- therapy gut microbiome in lymphoma patients can help predict their response to subsequent CD19 CAR-T therapy across populations, unless their microbiome is disrupted by wide-spectrum antibiotics.
The results demonstrated "the potential of our unique microbiome signatures…as possible markers of disease and treatment responsiveness in multiple human disorders, including cancer. With further research we hope that microbiome-based diagnostics and therapies will be incorporated into the precision oncology field," stated Eran Elinav, Director of the DKFZ-Weizmann Institute of Science Microbiome & Cancer Bridging division.
The study on gut microbiome was published in Nature Medicine.