Innovative mass spectrometry method facilitates accurate C. auris identification
A novel high resolution mass spectrometer can accurately identify one of most common nosocomial fungal pathogens, researchers have found.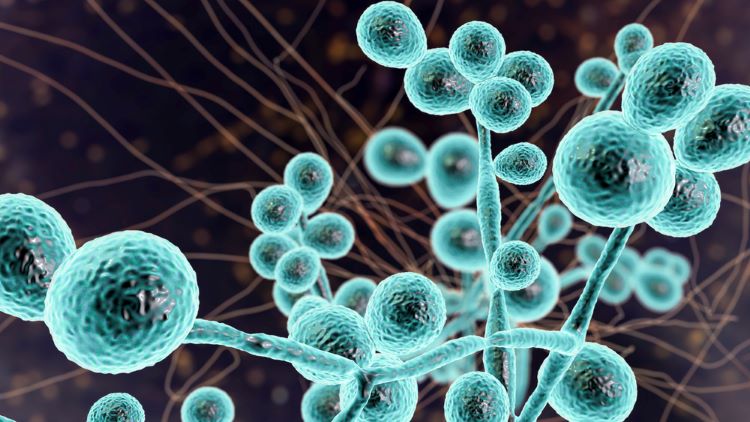 An innovative liquid chromatography (LC)—high resolution mass spectrometry method could quickly and correctly identify all Candida auris isolates with 99.6 percent confidence, a study has shown.
Mass spectrometry (MALDI-TOF) has entered many clinical microbiology laboratories during the past decade. It has gradually replaced biochemical methods as the preferred tool for pathogen identification, the researchers noted.
The methodology described in the paper can return a result within approximately 60 minutes."
Identification of C. auris with matrix-assisted laser desorption/ionization-time of flight (MALDI-TOF) mass spectrometry (MS) technology is a well-established and accurate technique at the species level. However, compared to molecular methods, clade and lineage identification cannot be achieved by MALDI-TOF, according to Jamalian et al.
The methodology described in the paper can return a result within approximately 60 minutes. Therefore, this novel approach provides short time-to-results in obtaining clade or lineage identification.
Advantages of the novel mass spectrometry approach
A major advantage of the novel mass analyser is its high selectivity. It measures the exact mass of a compound, allowing even minor changes in structure such as a translated single nucleotide polymorphism into an amino acid change, to be distinguished.
The proof-of-concept methodology for highly accurate C. auris identification in the microbiology laboratory, enabled recognition of individual protein mass values (m/z values) from each analysed strain, returning superior identification results. It has equivalency to methods such as next generation sequencing (NGS).
The mass spectrometry technology provided the species identification down to clade level, thus potentially providing the possibility for epidemiological surveillance to track pathogen spread.
Methodology
Researchers collected geographically diverse clinical C. auris isolates representing all known geographic clades, and all major genotypes (lineages) within the clades.
Protein analysis was used at a level extending beyond traditional MALDI-TOF methods. Coupled to liquid chromatography (LC) for initial separation, electrospray ionization (ESI) allows proteins in solution to be transferred into the gas phase for subsequent ionisation and introduction into the mass spectrometer (LC-MS).
Mass analysis can then be performed for either the intact mass (MS) or fragment ions via tandem mass spectrometry (MS/MS).
the high resolution mass spectrometer offers an attractive alternative to currently existing technology platforms."
The mass analyser used in the research has high resolution (up to 200,000), high mass accuracy (2–5 ppm), a high mass-to-charge ratio of 6000, and a dynamic range greater than 104.
Jamalian et al. concluded that the high resolution mass spectrometer used to accurately identify newly emerging species such as C. auris "offers an attractive alternative to currently existing technology platforms."
Related topics
Analytical techniques, Biopharmaceuticals, Data Analysis, Electrospray Ionisation (ESI) Mass Spectrometry, Liquid Chromatography - Mass Spectrometry (LC-MS), Mass Spectrometry, Microbiology, Rapid Microbiological Methods (RMMs), Research & Development (R&D), Spectroscopy, Technology
Related diseases & conditions