Treatment shows strong potential for ALK-driven neuroblastoma
A Phase I study has shown significant promise in treating newly diagnosed ALK-driven high-risk neuroblastoma in paediatric patients.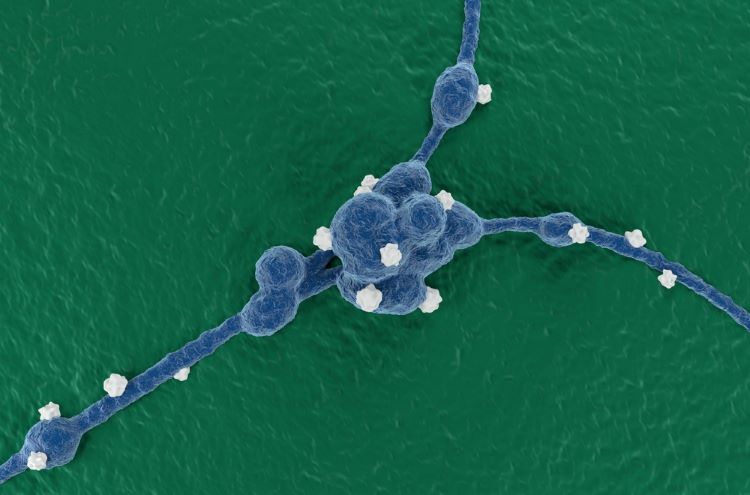 Lorlatinib has shown to be safe and effective in treating high-risk neuroblastoma in a Phase I trial. These results have led to a major amendment in a European Phase III paediatric clinical trial.
In the Phase I New Approaches to Neuroblastoma Therapy (NANT) trial, researchers found that lorlatinib given alone or in combination with chemotherapy was safe and tolerable in patients with relapsed/refractory anaplastic lymphoma kinase (ALK)-driven neuroblastoma.
The oncology treatment showed clinical activity across patients of all ages with the three neuroblastoma-specific hotspot ALK mutations. These include patients who had previously received other ALK inhibitors.
Results of the NANT trial
Around 30 percent of patients under the age of 18 responded to the drug. Approximately 67 percent of patients over 18 responded
Patients under 18 had a better response in combination with chemotherapy. The data showed 63 percent of patients responded to the combined treatment.
"The profound clinical responses seen in this trial, in a highly therapy-resistant, relapsed paediatric cancer population, allows us to now offer lorlatinib into frontline care for newly diagnosed patients with ALK mutated or amplified neuroblastoma," stated the study's first author and co-chair of the trial Dr Kelly Goldsmith, Co-Leader of the Discovery & Developmental Therapeutics Program at Winship Cancer Institute of Emory University, Director of the Neuroblastoma/MIBG Therapy Program at the Aflac Cancer and Blood Disorders Center of Children's Healthcare of Atlanta and Associate Professor of pediatrics at Emory University School of Medicine.
Lorlatinib – could it change standard treatment for neouroblastoma?
"This is in a population known to have inferior survival with standard-of-care, high-risk therapy," Goldsmith explained.
In 2008, the ALK gene was found to hold a key role in the disease. Research demonstrated that abnormal ALK changes drive approximately 20 percent of newly diagnosed high-risk neuroblastoma and that this frequency is substantially higher among relapsed patients.
Researchers noted that younger patients treated with just lorlatinib, particularly those with amplification of an oncogene called MYCN, had fewer responses compared to older patients. One possibility associated with the heterogeneity within the tumour. It suggests that for patients with MYCN mutations, lorlatinib alone will be insufficient. However, it held promise when given in combination with chemotherapy.
"As a result of this clinical trial, lorlatinib has now moved upfront in a pivotal Children's Oncology Group (COG) Phase III trial, which will hopefully support eventual Food and Drug Administration (FDA) approval," commented senior study author Dr Yael P Mossé, Professor of Pediatrics in the Cancer Center at Children's Hospital of Philadelphia (CHOP).
Quickly moving this drug on for the subset of patients with ALK alterations is an opportunity to go after a main driver of the disease to prevent relapse, state the researchers.
Findings of the Phase I trial have been published in Nature Medicine.
The trial was funded by the National Cancer Institute (NCI) and Pfizer.