Life sciences sector to receive £650 million funding
Funding to support the UK's life sciences manufacturing, skills and infrastructure has been announced as part of a £650m growth package.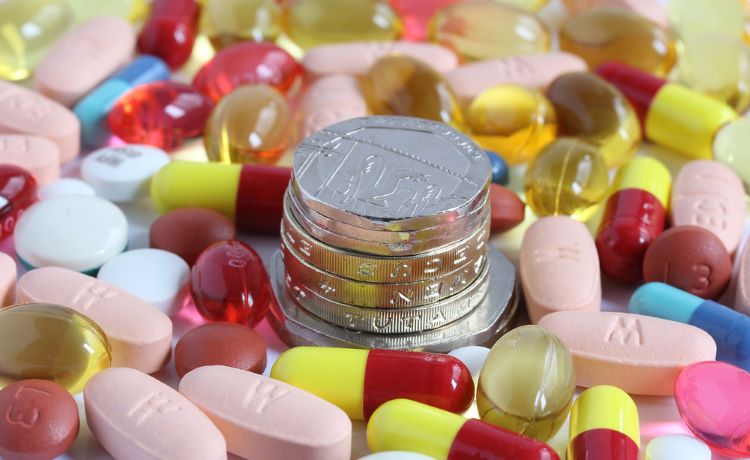 The UK Chancellor has announced a £650 million life sciences growth package (Life Sci for Growth) to help deliver the Science and Technology framework through reforming regulation, boosting investment and driving up talent and skills.
Bringing together 10 different policies, the package includes:
A total of £121 million to improve commercial clinical trials to bring new medicines to patients faster
Up to £48 million of new money for scientific innovation to prepare for any future health emergencies
Funding of £154 million will increase the capacity of the UK's biological data bank
Up to £250 million to incentivise pension schemes to invest in the UK's most promising science and tech firms.
With the UK's life sciences sector employing over 280,000 people, the industry "makes £94 billion for the UK each year," according to Chancellor Jeremy Hunt.
Steve Bates OBE, CEO of the Bioindustry Association welcomed the initiatives, "including those that will improve access to finance for start-ups and scale-ups, and to create a pro-innovation regulatory environment. These positive steps will put us on the front-foot in the global race to develop and manufacture the next generation of medicines and technologies."
Michael Young, Co-Founder of clinical trials start-up Lindus Health welcomed the Government's intended £650 million investment in life sciences research, since "[the UK's] excellent R&D sector is being held back by an… analogue drug development industry… [and poor-quality data, so] a lack of investment in trial infrastructure means advances in treatments can take decades to actually reach patients."
Policies included in the life sciences growth package
Clinical trials
Commitment of £121 million via the new Clinical Trial Acceleration Networks will speed up clinical trials and improve access to real-time data. This comes in response to publications of the recent review on commercial clinical trials and the review on the life science regulatory system.
Richard Torbett, Chief Executive for the Association of the British Pharmaceutical Industry (ABPI) responded, stating: "[it] is right that making the UK an attractive destination for industry clinical trials requires regulatory reform, speedier study set-up and approvals, and improved access to data."
Manufacturing
The manufacturing arm of the UK's life sciences sector is also set for a funding boost thanks to three new pots to bolster the country's health resilience. A Biomanufacturing Fund worth up to £38 million in new funding has been announced to incentivise investment and improve the UK's resilience to any future pandemics.
Additionally, £10 million new cash has also been announced to fund projects to drive innovation in cutting edge medicine manufacturing that can bolster the UK's health resilience, such as those which use nucleic acid technology and intracellular drug delivery to help improve vaccines, as part of Innovate UK's 'Transforming Medicines Manufacturing Programme'.
"We need to make sure that the UK works closely with industry leaders to develop and manufacture ground-breaking new vaccines and medicines in the UK and exported around the world. We have brilliant people and skills in biomanufacturing, but we need more of them to meet demands for the production of vaccines/therapeutics at population levels," shared Dame Kate Bingham, Managing Partner at SV Health Investors.
The UK Chancellor has also committed to increasing lab space "through pledging to reform planning rules to help scientists. Proposals including local authorities taking greater account of R&D needs in their planning decisions," according to Health and Social Care Secretary Steve Barclay.
In addition, £10 million will go to support UK organisations and researchers to create novel pharmaceuticals, MedTech, and digital tools to improve treatment for individuals with opioid and cocaine addictions.
Related topics
Big Pharma, Biopharmaceuticals, business news, Clinical Development, Clinical Trials, Drug Development, Drug Manufacturing, Funding, Industry Insight, Manufacturing, Regulation & Legislation, Research & Development (R&D), Technology, Therapeutics