Small molecule treatment reduces risk of death by half in NSCLC
Astrazeneca's small molecule tyrosine kinase inhibitor reduced the risk of death by 51 percent in non-small cell lung cancer (NSCLC), a major Phase III study has shown.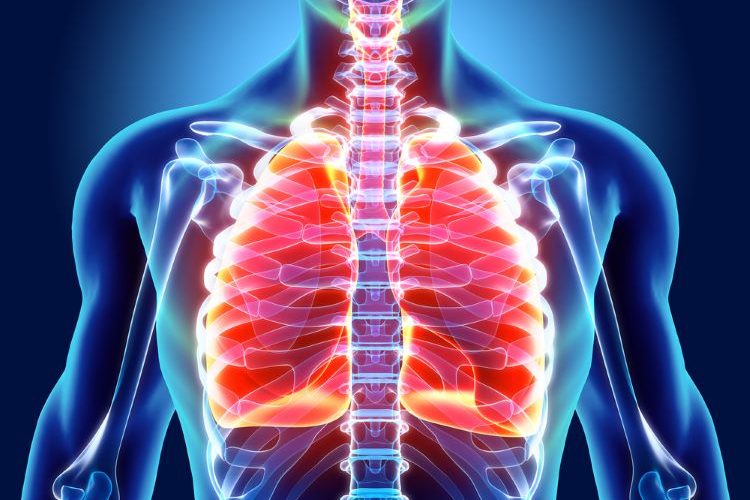 Eighty-eight percent of lung cancer patients were alive after five years after being treated with AstraZeneca's small molecule treatment TAGRISSO® (osimertinib) in a Phase III trial.
This was compared to 78 percent of patients on placebo in the overall trial population.
The adjuvant treatment was given to early-stage (IB, II and IIIA) epidermal growth factor receptor-mutated (EGFRm) non-small cell lung cancer (NSCLC) patients following a complete tumour resection with curative intent.
These results were presented in an abstract at the 2023 American Society of Clinical Oncology (ASCO) Annual Meeting.
AstraZeneca's small molecule oral treatment
Osimertinib is a central nervous system (CNS) active EGFR-TKI, that potently and selectively inhibits EGFR-tyrosine kinase inhibitor (TKI) sensitising and EGFR T790M resistance mutations.
"These results emphasise the importance of diagnosing patients with lung cancer early, testing for EGFR mutations and treating all those with an EGFR mutation with TAGRISSO," shared Susan Galbraith, Executive Vice President, Oncology R&D, AstraZeneca.
The Phase III trial
The ADAURA Phase III trial is the first global trial to demonstrate a statistically overall survival benefit with targeted treatment for EGFRm stage IB–IIIA NSCLC patients"
The ADAURA Phase III trial is the first global trial to demonstrate a statistically significant disease-free survival (DFS) and overall survival (OS) benefit with targeted treatment for patients with EGFRm stage IB–IIIA NSCLC.
There were 682 patients randomised to be treated with either the small molecule TKI osimertinib or placebo in the study. Patients were given 80mg once-daily oral tablets or placebo for three years or until disease recurrence.
In the trial, median OS was not yet reached in either population or treatment group, according to AstraZeneca.
Participants were enrolled in over 200 centres in more than 20 countries, including Europe, the US, South America, Asia and the Middle East.
The safety and tolerability of TAGRISSO with extended follow-up were consistent with its established profile and previous analyses with no new safety concerns reported. Adverse events at Grade 3 or higher from all causes occurred in 23 percent of patients in the TAGRISSO arm versus 14 percent in the placebo arm.