Biopharma struggling to find talent with adequate digital skills
While there has been "strong progress" in addressing certain skills gaps, advancing tech like AI means biopharma are increasingly seeking talent with data skills, ABPI stated.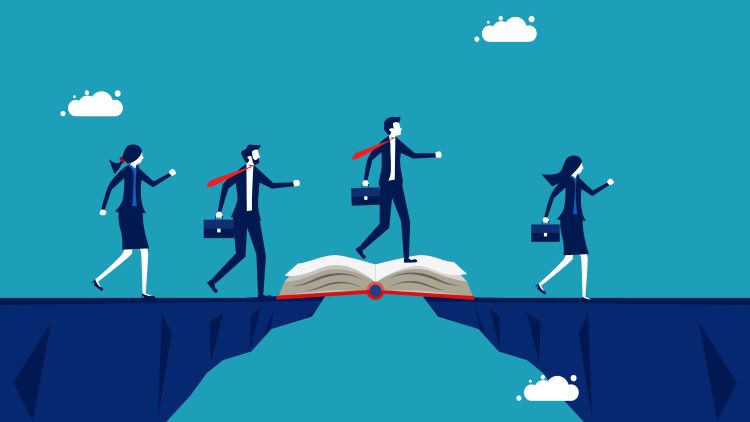 A new report by the Association of the British Pharmaceutical Industry (ABPI) has identified the UK biopharma industry is increasingly seeking talent with artificial intelligence (AI) and data skills to maintain competitiveness as digital technology continues to drive innovation.
The research highlighted trends and gaps in skills within the UK pharmaceutical industry, based on survey data from over 30 different employers.
Notably, there are newly emerging skills gaps in robotics, data pathology and data science, reflecting skills linked to advancing technologies such as AI, the research found.
"Our latest report reinforces the need for accessible pathways into the sector to ensure we have the highly skilled people required to keep one of the UK's most innovative sectors globally competitive," Andrew Croydon, Education & Examination Policy and Partnerships Director at ABPI commented.
The industry is a source of high-quality jobs across the UK, the report emphasised. Two-thirds (67 percent) of UK life science sites are based outside the London-Oxbridge triangle. Prominent clusters for biopharmaceutical research are located in the North West between Liverpool and Manchester, alongside significant specialist clusters in the Devolved Nations.
The data showed that strong progress has been made in addressing previously identified skills gaps. Particularly these were in areas such as formulation science and pharmacokinetic/pharmacodynamics modelling.
Skill gaps in the UK biopharma industry
However, there are high-priority skills in short supply within the UK biopharma industry. In particular these include biomedical imaging, bioinformatics and computational chemistry/science. It confirms the enduring challenges in the training pipeline for these specialities, according to ABPI.
Critical skills such as applying scientific, mathematical, and digital knowledge have also re-emerged as a problem area for new hires. In the latest survey, 57 percent of respondents identified these as challenges, compared to 38 percent from survey results in 2021.
Apprenticeships
The industry is making increasing use of apprenticeships and other forms of training to fill skills gaps, the report noted. In the survey, 44 percent of respondents stated they are taking more apprentices compared to four years ago.
According to the report, there has also been a large increase in the number of apprenticeships lasting for less than two years. This has spiked from 27 in 2019 to 225 in 2022. Greater flexibility in the apprenticeships system can enable employers to increase training, stated ABPI.
Key policy recommendations for Government to support UK biopharma
Based on the aforementioned data, the report included short, medium and long term policy recommendations for the UK Government to consider going forward:
Short term
In the short term, ABPI requested simplified access to, and increase the flexibility of, government skills provision. In particular, the apprenticeship levy, so businesses of all sizes have the resources to train and retain key staff.
More spending on skills and apprenticeship should also be a key focus, so local leaders can put in place the provision that best suits the needs of their area, the ABPI reported.
Medium term
As a medium-term goal, the report recommended a clearer and more coherent careers guidance system should be developed.
A better picture of graduate career readiness should be developed and ensure that higher education institutions support STEM graduates to develop both the technical and transferable skills necessary for success in the UK's biopharma industry.
Long term
In the long term, the report stated it is important to support development of a more highly skilled workforce equipped for the increasing number of jobs reliant on data, digital and analytical skills. The report stated this could be done by having the aim that all young people can access quality STEM education from primary age, via support from specialist teachers and adequately funded schools and colleges.
Related topics
Artificial Intelligence, Big Data, Big Pharma, Biologics, Biopharmaceuticals, Bioproduction, Drug Development, Drug Manufacturing, Drug Supply Chain, Industry Insight, Manufacturing, Research & Development (R&D), Technology, Therapeutics
Related organisations
Related people