Novel vaccine delivers significant survival in lung cancer trial
The most advanced therapeutic cancer vaccine in clinical development has demonstrated a 41 percent reduction of the risk of death for non-small cell lung cancer (NSCLC) in a Phase III trial.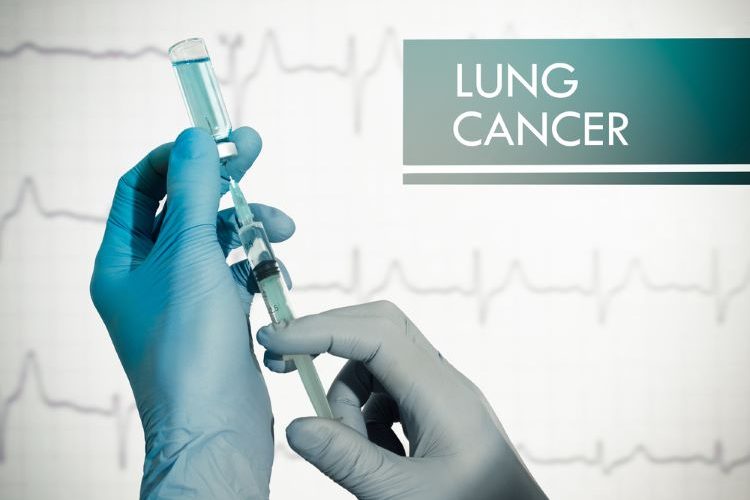 A T-cell epitope cancer vaccine significantly improved overall survival in non-small cell lung cancer (NSCLC) compared to chemotherapy, Phase III data published in Annals of Oncology has shown.
The immunotherapy activating tumour specific T-cells, off-the-shelf, neoepitope-based vaccine Tedopi® was evaluated in HLA-A2 positive patients with advanced or metastatic NSCLC in monotherapy in third line NSCLC with secondary resistance to immune checkpoint inhibitors, in the Phase III clinical trial Atalante-1.
The T-cell epitope cancer vaccine
"Tedopi is the first cancer vaccine to demonstrate positive results on survival in a randomised Phase III trial in advanced and metastatic NSCLC cancer patients in third line. A significant reduction of the risk of death by 41 percent was achieved with a better safety profile and a maintained quality of life," commented Professor Benjamin Besse, Principal Investigator of the Atalante-1 clinical trial and Director of Clinical Research at Gustave Roussy Institute in France.
OSE Immunotherapeutics SA's Tedopi targets five tumour-associated antigens, an activating and differentiated off-the-shelf immunotherapy expanding tumour specific T-lymphocytes in HLA-A2 cancer patients.
"Tedopi is the most advanced therapeutic cancer vaccine in clinical development," Nicolas Poirier, Chief Executive Officer of OSE Immunotherapeutics stated. "The clinical value of our results, re-activating specifically the anti-tumour immune responses, is particularly interesting in patients showing immune escape from checkpoint inhibitors."
The overall survival rate at one year with Tedopi was 44.4 percent versus 27.5 percent with chemotherapy. The findings also demonstrated a clinically meaningful benefit in median overall survival of 3.6 months in patients who received Tedopi. The cancer vaccine offered an overall survival of 11.1 months compared 7.5 months for standard of care. Additionally, post progression survival was found to be significantly greater in length for Tedopi: 7.7 months compared to 4.6 months for chemotherapy.
Poirier added: "the confirmatory Phase III trial (first patient expected early 2024) is planned to support the regulatory registration of Tedopi in secondary resistance to immune checkpoint inhibitors, this time in second line NSCLC treatment."
New vaccine development centre to strength UK's capabilities