Ibrutinib shown to be superior to chlorambucil in trial
Janssen-Cilag International NV has announced data from the Phase 3 RESONATE-2 (PCYC-1115) trial that show ibrutinib (Imbruvica) was superior to chlorambucil in all efficacy endpoints measured in patients with treatment-naïve chronic lymphocytic leukaemia or small lymphocytic lymphoma (CLL/SLL) aged 65 or older.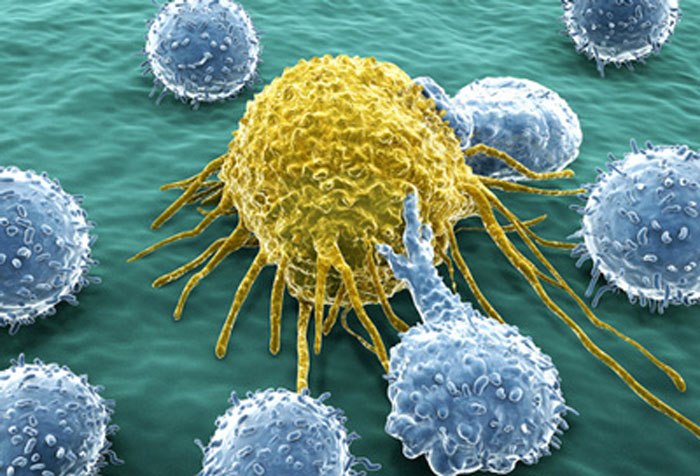 Ibrutinib significantly prolonged progression-free survival (PFS), the study's primary endpoint, and overall survival (OS), a key secondary endpoint, and also improved other haematologic measures. Notably, ibrutinib was associated with a 98% OS rate versus 85% for chlorambucil at 24 months.
"The RESONATE-2 trial is ground-breaking as the first randomised Phase 3 trial of B-cell receptor antagonist, ibrutinib, in previously untreated CLL," said Professor Peter Hillmen, Haematology, St. James's University Hospital, Leeds, who is an investigator in the RESONATE-2 clinical trial. "The results of RESONATE-2 are impressive. The improvement in progression free survival for ibrutinib in front-line treatment compared to chlorambucil is statistically significant. The improvement in overall survival for ibrutinib compared to chlorambucil even with a pre-planned cross-over to ibrutinib is unexpected. This indicates that the best outcomes will be achieved with ibrutinib when it is used as the initial therapy in patients with CLL."
The Independent Review Committee (IRC) found ibrutinib significantly prolonged PFS compared with chlorambucil. The hazard ratio (HR) was 0.16, which represents a reduction in the risk of progression or death by 84% versus chlorambucil (median not reached vs. 18.9 months); the PFS rate at 18 months was 90% versus 52% for chlorambucil. Ibrutinib also significantly prolonged OS with a 24-month survival rate of 98%, compared to 85% for patients in the chlorambucil arm. Additionally, ibrutinib was associated with a significantly higher ORR (86% vs. 35%) as assessed by the IRC and significantly increased the rate of sustained improvements in both haemoglobin and platelets.
Strength of ibrutinib data may represent a 'turning point'
"RESONATE-2 is the first Phase 3 head-to-head trial to evaluate the efficacy and safety of ibrutinib monotherapy versus traditional chemotherapy in patients with treatment-naïve CLL. The strength of these data may very well represent a turning point in the treatment of CLL/SLL and change when it may be appropriate to treat these patients with ibrutinib," said Jane Griffiths, Company Group Chairman, Janssen Europe, Middle East and Africa.
The safety of the therapy in this patient population was consistent with previously reported studies. It is worth noting that exposure to treatment and adverse event (AE) follow-up was nearly 2.5 times longer for the treatment compared with chlorambucil. 
Imbruvica is co-developed by Cilag GmbH International, a member of the Janssen Pharmaceutical Companies, and Pharmacyclics LLC, an AbbVie company.