Sanofi Pasteur's Dengvaxia approved in the Philippines
Dengvaxia is the first vaccine licensed for the prevention of dengue in the world…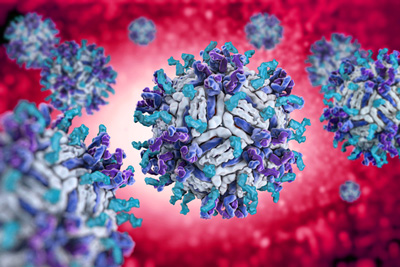 The Philippines' Food and Drug Administration has granted marketing approval to Sanofi Pasteur's dengue vaccine, Dengvaxia, for the prevention of disease caused by all four dengue types in individuals from 9-45 years of age living in endemic areas.
The approval makes Dengvaxia the first vaccine to be licensed for the prevention of dengue in Asia.
"Approval of the first dengue vaccine in Asia, which bears 70% of global disease burden, is a major milestone in dengue prevention and public health," notes Olivier Charmeil, President and CEO of Sanofi Pasteur. "Approval of Dengvaxia in the Philippines, following closely the first approval in Mexico, is further evidence of Sanofi Pasteur's long-standing commitment to introduce this innovative new vaccine first in countries where dengue is a major public health threat."
Dengue fever burden in Asia continues to be the highest globally with an estimated 67 million people being sickened by the dengue annually. As an urban disease, dengue attacks populations of Asia in the form of unpredictable outbreaks capable of paralyzing health care systems, negatively impacting social and economic activity. Asian endemic countries spend an estimated 6.5 billion USD annually in both direct medical and indirect costs due to dengue.
Sanofi Pasteur introducing Dengvaxia in Asian and Latin American countries first
"Prevention of dengue is an urgent and growing medical priority in the Philippines," says Dr May Book Montellano, President, Philippine Foundation for Vaccination. "Vaccination is widely accepted as one of the most cost-effective ways to reduce the spread of infectious diseases like dengue. The approval of Dengvaxia, the world's first dengue vaccine, in the Philippines will be a critical addition to the ongoing public education and vector control efforts currently directed towards dengue prevention in our country."
Dengvaxia is the culmination of over two decades of scientific innovation and collaboration, as well as 25 clinical studies in 15 countries around the world. Over 40,000 volunteers participated in the Sanofi Pasteur dengue vaccine clinical study programme (Phase I, II and III), of whom, 29,000 volunteers received the vaccine. Pooled efficacy and integrated safety analyses from the 25-month Phase III efficacy studies, Dengvaxia was shown to reduce dengue due to all four serotypes in two-thirds of the participants and prevent 8 out of 10 hospitalisations and up to 93% of severe dengue cases.
Sanofi Pasteur is introducing Dengvaxia first in tropical and subtropical countries in Asia and Latin America where the vaccine has the greatest potential to reduce dengue burden globally.