Incyte discontinues JANUS 1 study of ruxolitinib plus capecitabine
Incyte has decided to discontinue the Phase 3 JANUS 1 study of ruxolitinib or placebo in combination with capecitabine for the second-line treatment of patients with advanced or metastatic pancreatic cancer.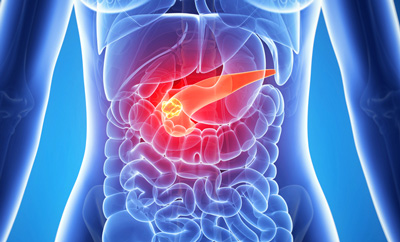 Incyte has explained that its decision to stop the study was made after a planned interim analysis of JANUS 1 demonstrated that ruxolitinib plus capecitabine did not show a sufficient level of efficacy to warrant continuation.
Following these results, and the previously announced interim analysis of the Phase 2 sub-study of ruxolitinib or placebo in combination with regorafinib in patients with metastatic colorectal cancer and high C-reactive protein (CRP), ongoing Incyte-sponsored trials of ruxolitinib in solid tumours will be discontinued, including the Phase 3 JANUS 2 study in pancreatic cancer, the Phase 2 sub-study in patients with metastatic colorectal cancer and low CRP and the Phase 2 studies in breast and lung cancer. Incyte's dose finding study of INCB39110 (a selective JAK1 inhibitor) as first-line treatment for metastatic pancreatic cancer, will also be discontinued. Incyte will work with investigators to appropriately conclude these studies in a manner consistent with the best interest of each patient. Data from these studies will be analysed and shared with the scientific community over the coming months.
Ongoing studies of ruxolitinib and JAK1 inhibitors in haemotology indications to continue
Incyte says that ongoing studies of ruxolitinib and selective JAK1 inhibitors in haematology indications will continue. Ongoing studies of selective JAK1 inhibition in solid tumour indications that are based on different hypotheses will also continue. These include a series of studies evaluating INCB39110 in combination with either pembrolizumab (anti-PD-1 antibody), epacadostat (Incyte's IDO1 inhibitor), or INCB50465 (Incyte's PI3Kd inhibitor) to assess the therapeutic utility of JAK1 inhibition based on its effects on the tumor microenvironment. Additionally, the potential impact of JAK1 inhibition on improving the benefit of targeted therapies will be investigated via a Phase 1/2 study of INCB39110 plus osimertinib, AstraZeneca's next generation EGFR inhibitor.
"The hypothesis to evaluate the therapeutic utility of JAK inhibition in patients with solid tumours and high levels of systemic inflammation was initially supported by a subgroup analysis of the randomised, double-blind Phase 2 RECAP study, which suggested a survival benefit in patients with high levels of CRP. As a result, we and the broader scientific community believed further study in pancreatic cancer and other solid tumours with evidence of systemic inflammation was warranted. Unfortunately, the larger studies did not confirm this hypothesis," said Rich Levy, M.D., Chief Drug Development Officer of Incyte. "Moving forward, we remain focused on our strategy to invest in innovation and in our broad development portfolio, as we seek to deliver new medicines to patients with cancer and other diseases."