Easy and quick HPLC analysis of Aflatoxin in milk
Aflatoxins are naturally occurring mycotoxins that are produced by different species of fungi. In addition to the most toxic aflatoxin B1, a number of other related compounds are occurring in nature. High level exposure to aflatoxins can, for example, produce acute hepatic necrosis especially children, whilst adults have higher tolerances.
Milk products are a possible source of aflatoxin M1. Aflatoxin M1 is the metabolite of aflatoxin B1 and is a product of a conversion process in animal and human liver.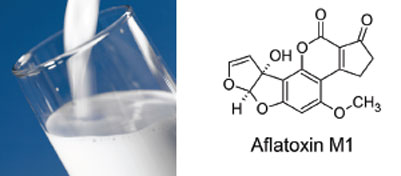 According to EU regulations, the limit for aflatoxin M1 is 50 ng/mL in raw, heat-treated and process milk, but it is just 25 ng in baby food. Therefore, very sensitive detection and quantification methods are required.
HPLC Method on YMC-Triart C18
YMC developed an HPLC method with fluorescence detection in cooperation with Japan Frozen Foods Inspection Cooperation to detect and quantify aflatoxin M1 in milk. After filtration and purification of the sample it is analysed on a YMC-Triart C18 column. As acetonitrile and water are used as eluents without any additives the method is also MS-compatible.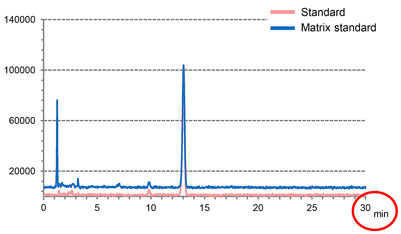 Method Linearity
The linearity of the method was proven for a concentration range of 2-40 ng/mL, which includes or betters the critical concentrations.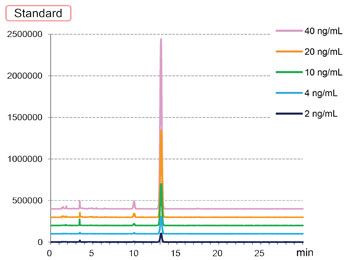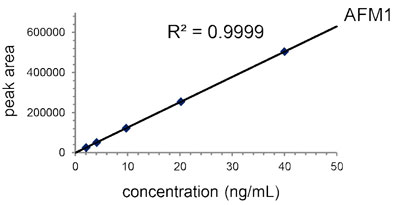 Decreasing analyse time
As YMC-Triart is fully scalable between all particle sizes, the method can be transferred to a YMC-Triart C18 3 μm column (100 x 3.0 mm). This reduces the analysis time by about 70% from 30 to 10 min. Therefore, the throughput can be tripled.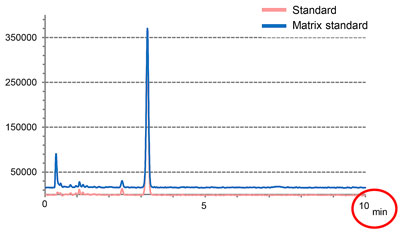 Related topics
Related organisations