Tremelimumab mesothelioma trial fails to meet primary endpoint
DETERMINE, the Phase IIb clinical trial of tremelimumab monotherapy in second or third-line treatment of unresectable malignant mesothelioma, did not meet its primary endpoint of overall survival…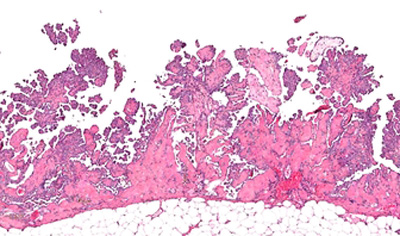 AstraZeneca and MedImmune have announced that DETERMINE, the Phase IIb clinical trial of tremelimumab monotherapy in second or third-line treatment of unresectable malignant mesothelioma, did not meet its primary endpoint of overall survival.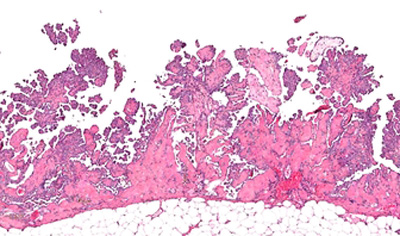 Tremelimumab is an investigational, selective human antibody directed against cytotoxic T- lymphocyte-associated protein 4 (CTLA-4). By blocking the activity of CTLA-4, tremelimumab "releases the brakes" on T cell activation and boosts the immune response against cancer cells.
In addition to investigation as monotherapy for patients with mesothelioma, tremelimumab is being studied in combination with AstraZeneca's anti-PD-L1 investigational immunotherapy durvalumab in multiple tumour types, including non-small cell lung cancer (NSCLC), squamous cell carcinoma of the head and neck, bladder, pancreatic, gastric and liver cancers. Preclinical data have suggested that targeting both PD-L1 and CTLA-4 may have additive or synergistic effects. In the recently published Study 006, combination treatment with durvalumab and tremelimumab demonstrated antitumour activity in patients with locally advanced or metastatic NSCLC, irrespective of PD-L1 status.
Commenting on DETERMINE, Robert Iannone, Senior Vice President, Head of Immuno-Oncology, Global Medicines Development at AstraZeneca, said: "We are disappointed that tremelimumab monotherapy did not demonstrate a survival benefit in this patient population with no approved medicines beyond first-line treatment. However, we remain confident in tremelimumab's clinical activity in combination, as shown in our recently published Study 006 trial of tremelimumab and durvalumab in non-small cell lung cancer."
The Company says it will complete a full evaluation of the final DETERMINE data, which will be submitted for presentation at an upcoming medical meeting in 2016.
Related topics
Related organisations
Related diseases & conditions