Positive results from Phase III study of RHB-105 for H. pylori infection
The ERADICATE Hp Phase III study was intended to evaluate the safety and efficacy of RHB-105 as a first-line treatment for confirmed H. pylori bacterial infection…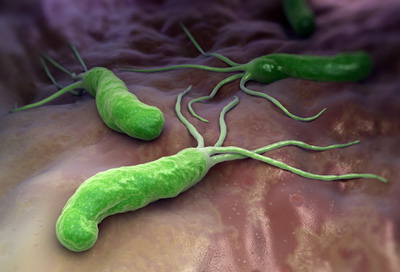 RedHill Biopharma has announced successful final results from the first Phase III clinical study with RHB-105 for the eradication of H. pylori.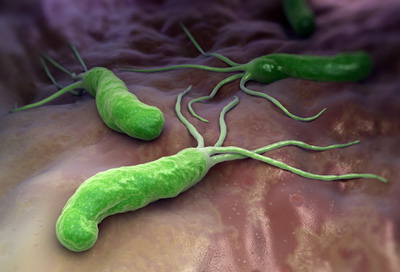 The randomised, placebo-controlled, ERADICATE Hp Phase III study was intended to evaluate the safety and efficacy of RHB-105 as a first-line treatment for confirmed H. pylori bacterial infection. A total of 118 non-investigated dyspepsia patients with confirmed H. pylori infection were enrolled and treated in the study. Subjects were randomised to receive either RHB-105 or a placebo for a period of 14 days and assessed for the eradication of H. pylori infection.
The Phase III study Clinical Study Report (CSR) confirms the positive top-line results previously announced by the Company. The study successfully met its primary endpoint of superiority over historical standard-of-care (SoC) eradication rate levels of 70%, with high statistical significance. The final results demonstrated 89.4% efficacy in eradicating H. pylori infection with RHB-105 in all patients who received at least one dose of randomised study treatment and underwent a 13C UBT test of cure at Visit 4, 28-35 days after completion of treatment with RHB-105. Subsequent open-label treatment of patients in the placebo arm with SoC therapy for persistent H. pylori infection demonstrated a 63% eradication rate with SoC, further supporting the potential superior efficacy of RHB-105 over SoC.
The safety profile of RHB-105 was consistent with that observed in the top-line analysis of the Phase III study. RHB-105 was shown to be safe and well-tolerated, with the majority of treatment-related adverse events assessed as mild to moderate. Only one serious adverse event was recorded in the RHB-105 treatment group and was assessed as unrelated to the study drug. The adverse event profile, laboratory values, and other safety assessments did not indicate safety concerns with respect to the use of RHB-105 in the study patient population. Pharmacokinetics samples were collected during the study and a stand-alone PK report will be generated when data analysis is complete.
RedHill hopes to initiate a Phase III confirmatory study of RHB-105 later this year
RedHill has said a meeting with the FDA is scheduled for April to discuss the planned confirmatory Phase III study with RHB-105 for the treatment of H. pylori infection. RedHill intends to initiate the confirmatory Phase III study in the third quarter of 2016.
Commenting on the results Gilead Raday, RedHill's Senior VP Corporate and Product Development, said: "We are very pleased that the final results from the successful first Phase III study with RHB-105 for H. pylori eradication confirmed the positive top-line results previously announced. The final results further support the potential superior efficacy of RHB-105 over current standard-of-care therapies for H. pylori and showed RHB-105 to be safe and well-tolerated. We look forward to meeting with the FDA in April to present the Clinical Study Report and discuss the path to potential approval and the intended design for the confirmatory Phase III study with RHB-105, which we plan to initiate during the third quarter of the year. We continue to work diligently to bring RHB-105 to the market as soon as possible as a best-in-class, first-line therapy for eradication of H. pylori."
Related topics
Related organisations