World's first public dengue immunisation programme starts
Dengvaxia vaccinations of one million students from 6,000 public schools in the Philippines are to begin this year…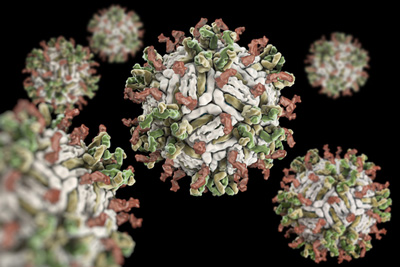 Sanofi has announced that the first public dengue immunisation programme has started in the Philippines.
At a major launch event, hosted by the Department of Health (DoH) of the Philippines, details about the country's plan to vaccinate 1 million public school children were shared with both international and national press. The Filipino health authorities, led by DoH Secretary Janette Garin, stand as global frontrunners in dengue prevention. This initiative sends a strong message to the rest of the endemic world that dengue vaccination is a critical addition to the integrated disease prevention efforts needed to more effectively manage dengue burden.
Sanofi Pasteur's tetravalent dengue vaccine, Dengvaxia, was approved for use in individuals 9-45 years of age for the prevention of dengue fever caused by all four serotypes in December 2015 in the Philippines. The vaccine's anticipated impact on dengue burden is expected to stem from its documented ability to prevent 8 out of 10 dengue hospitalisations and up to 93% of severe dengue that includes haemorrhagic dengue fever that can be fatal in vaccinated study participants 9 years and older.
Immunisation programme will start in three highly dengue-endemic regions
The public immunisation programme will begin vaccinating 1 million students from 6,000 public schools this year in three highly dengue-endemic regions of the country. Dengvaxia was made available for private sector vaccination in the Philippines in February.
Olivier Charmeil, Executive Vice President, Sanofi Pasteur, commends the Philippines on the launch of the first public dengue immunisation programme in the world: "The Philippines' scientific and healthcare communities have been important collaborators in the development of Dengvaxia, participating in all three phases of the clinical study programme that involved over 40,000 individuals from 15 countries. Ensuring access to this approved vaccine in a public immunisation programme attests to the Filipino health authority's commitment to add this new dengue prevention tool to their integrated disease management strategy for a disease that continues to represent a major public health threat to their country."
Sanofi Pasteur is committed to working closely with the Philippines government to facilitate successful introduction of the dengue vaccine, as well as monitor the impact of dengue vaccination in the country with an extensive post-marketing communication and surveillance plan.