Sanofi files consent solicitation to replace Medivation's Board
Sanofi says it had 'no choice' but to commence a process to elect eight independent directors who are more open to evaluating Sanofi's takeover proposal…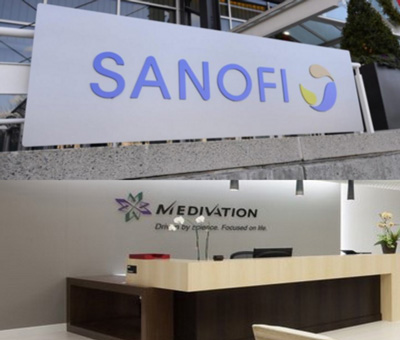 Sanofi has filed preliminary consent solicitation materials with the US Securities and Exchange Commission (SEC) seeking to remove and replace each member of Medivation's Board of Directors.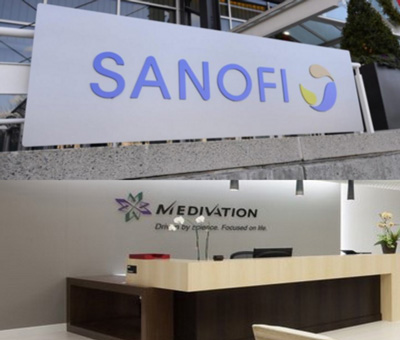 If the process goes ahead, Medivation's Board will be replaced with eight independent candidates who, Sanofi says, are willing to fully and fairly evaluate all of Medivation's strategic options, including Sanofi's acquisition offer, in accordance with their fiduciary duties to Medivation and its shareholders.
In a letter to the Board of Directors of Medivation, Olivier Brandicourt, M.D., Sanofi Chief Executive Officer, said: "We are taking this step because we believe your shareholders overwhelmingly support the sale of Medivation, and they want Medivation to undertake a sale process and engage with Sanofi. To date Medivation has not announced a sale process and has not engaged with us."
"No choice" says Brandicourt
Commenting on the news today, Brandicourt, added: "Despite multiple attempts, both prior to and following the public disclosure of Sanofi's proposal, Medivation has thus far refused to engage with us regarding the merits of a value creating transaction. Unfortunately, this has left us with no choice but to commence a process to elect directors who are more open to supporting the best interests of Medivation shareholders regarding a potential transaction."                                                                                         
The slate of directors proposed by Sanofi comprises individuals who are committed to acting in the best interest of maximising value for Medivation shareholders. In April, Sanofi disclosed a proposal to acquire Medivation for $52.50 per share, representing an all-cash transaction valued at approximately $9.3 billion. The proposed purchase price represents a premium of over 50 percent to Medivation's average trading prices prior to there being takeover rumours.        
Following SEC approval of a definitive consent solicitation statement, Sanofi has said it will will make the definitive consent solicitation statement available to Medivation shareholders and shareholders may begin to deliver their written consents to Sanofi's proposals. For Sanofi's proposals in the consent solicitation to become effective, written consents would need to be properly completed by the holders of a majority of Medivation shares outstanding as of the close of business on the record date.
A "substantially inadequate" proposal
In response, Medivation has urged its stockholders to reject Sanofi's attempt to replace Medivation's Board, saying that it believes it is a "tactic for Sanofi to facilitate its substantially inadequate and opportunistically-timed proposal to acquire Medivation".
David Hung, M.D., Founder, President and Chief Executive Officer of Medivation, said: "Sanofi has no duty to act in the best interests of Medivation or its stockholders. Its proposal to replace our existing directors with its own hand-picked nominees is simply a tactical maneuver to facilitate a transaction that will transfer value that rightly belongs to Medivation stockholders to Sanofi."
Kim Blickenstaff, Chairman of Medivation's Board of Directors, added: "Sanofi is seeking to take control of our Board in a clear attempt to circumvent objective deliberations over what course of action is in the best interests of all Medivation stockholders. The unattractive economics of Sanofi's proposal – which the Board has already determined to be substantially inadequate – have not changed. The Medivation Board remains committed to ensuring that our stockholders retain the ability to benefit from the significant value creation potential of our Company."
Related topics
Related organisations