EC approves ibrutinib for patients with newly diagnosed CLL
The European Commission (EC) has approved Imbruvica (ibrutinib) for the treatment of adult patients with previously untreated chronic lymphocytic leukaemia (CLL).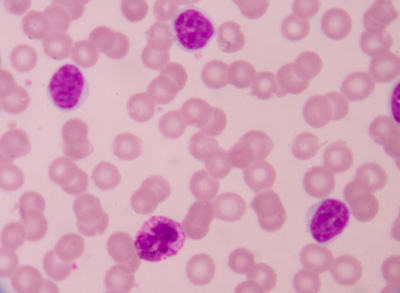 This broadens the indication beyond the initial CLL approval by the EC in October 2014. Ibrutinib is now approved for all patients with CLL, expanding the number of patients who may benefit from this treatment.
The expanded ibrutinib indication is based on data from the Phase III, randomised, open-label RESONATE-2 trial. Results from the study showed that ibrutinib significantly prolonged overall survival (OS), with 98 percent of patients still alive after two years, compared to 85 percent for patients randomised to the chlorambucil arm.2The median progression-free survival (PFS) was not reached for patients receiving ibrutinib versus 18.9 months for those in the chlorambucil arm, representing a statistically significant 84 percent reduction in the risk of death or progression in the ibrutinib arm. The overall safety of ibrutinib in the treatment-naïve CLL patient population was consistent with previously reported studies. The most common adverse reactions (ARs) (≥20 percent) of any Grade in the RESONATE-2 trial for ibrutinib were diarrhoea (42 percent), fatigue (30 percent), cough (22 percent) and nausea (22 percent).
"A tremendous step forward"
Commenting on the approval, Professor Paolo Ghia, Associate Professor of Internal Medicine at Università Vita-Salute San Raffaele in Milan, Italy, said: "Ibrutinib has shown remarkable improvements in overall survival, progression-free survival and response rates compared with chlorambucil. The RESONATE-2 data indicate that ibrutinib can provide a much-needed first line treatment alternative for many patients."
Nick York, patient advocate, CLL Advocates Network (CLLAN), added: "The availability of a targeted therapy as an initial treatment is a tremendous step forward for people affected by CLL and has been long-awaited by the CLL community. Many patients are considered unsuitable for the current first line standard of care so there is a real need for new, effective treatment options for these patients."
This latest EC approval follows the decision by the US Food and Drug Administration in March to approve the expanded use of ibrutinib capsules for treatment-naïve patients with CLL.
Ibrutinib is co-developed by Cilag GmbH International, a member of the Janssen Pharmaceutical Companies, and Pharmacyclics LLC, an AbbVie company.