Data for Alimta and Cyramza plus keytruda in NSCLC presented at ASCO
Data were presented from two early-phase trials evaluating Lilly's Alimta and Cyramza in combination with Merck's Keytruda in patients with NSCLC…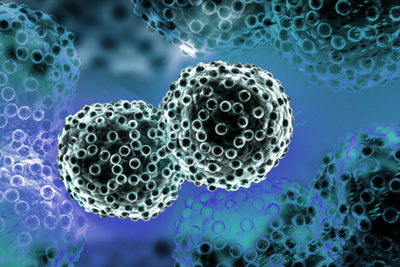 Clinical study data from two of Lilly's ongoing immuno-oncology clinical collaborations with Merck (known as MSD outside the US and Canada) have been presented at ASCO.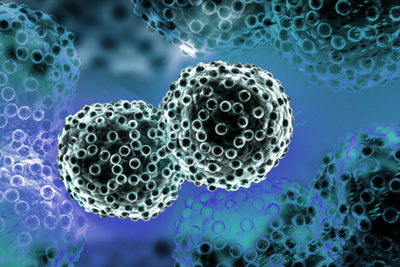 Data were presented from two early-phase trials evaluating Alimta (pemetrexed)-plus-carboplatin and Cyramza (ramucirumab), respectively, in combination with Merck's Keytruda (pembrolizumab), in patients with non-small cell lung cancer (NSCLC).
KEYNOTE-021 is a multi-cohort Phase I/II study evaluating the safety and preliminary efficacy of pembrolizumab plus platinum-doublet chemotherapy (including pemetrexed), immunotherapy or EGFR-targeted therapy for advanced NSCLC. The ASCO presentation focused on Phase I evaluations of cohorts A-C, of which patients in cohort C receive pemetrexed (500 mg/m2), carboplatin AUC 5 and pembrolizumab (2 or 10 mg/kg) (randomized 1:1) as a front-line treatment every three weeks for four cycles, followed by pemetrexed and pembrolizumab for up to two years.
In KEYNOTE-021, patients in cohort C achieved an objective response rate (ORR) of 71 percent, with one complete response and 16 partial responses to treatment. Notably, ORRs across all PD-L1 expression groups in cohort C were 69 percent or greater. Cohort C patients harbouring tumours with PD-L1 expression of at least 50 percent attained an ORR of 75 percent; those with a PD-L1 TPS ≥1 percent and <1 percent achieved ORRs of 69 percent and 75 percent, respectively. Patients in cohort C attained a median progression-free survival (PFS) of 10.2 months. Overall survival data are not yet mature.
KEYNOTE-098
KEYNOTE-098 (I4T-MC-JVDF), is a Phase I study evaluating the safety and preliminary efficacy of the combination of ramucirumab with pembrolizumab in NSCLC, gastric/gastroesophageal junction (GEJ) adenocarcinoma, and transitional cell carcinoma of the urothelium (the most common type of bladder cancer). The primary safety and preliminary efficacy data being presented at ASCO this year are from cohort C, consisting of patients with NSCLC receiving treatment after prior therapy (ramucirumab 10 mg/kg plus pembrolizumab 200 mg every three weeks). This cohort included patients with nonsquamous and squamous forms of NSCLC.
In these preliminary results from KEYNOTE-098, there were no unexpected safety events reported and grade 3/4 toxicities were low (9%) in patients with NSCLC, gastric/GEJ adenocarcinoma or urothelial carcinoma. A majority of cohort C (NSCLC) patients (20/25) experienced a decrease in target lesions; this group spanned the spectrum of PD-L1 status, from negative (40%) and not reported (25%) to weak-positive (5%) and strong-positive (30%). Patients in cohort C achieved an ORR of 26 percent, with one complete response and six partial responses to ramucirumab-pembrolizumab therapy. Responses were seen in both nonsquamous and squamous NSCLC patients. In addition, cohort C patients achieved a disease control rate (DCR) of 85 percent, and 59 percent of patients reported stable disease. The companies say these data support continued investigation of the combination of ramucirumab and pembrolizumab.
Related diseases & conditions