Blincyto improves overall survival in B-cell precursor acute lymphoblastic leukaemia
Amgen's Blincyto (blinatumomab) demonstrated an almost two-times increase in median overall survival compared to standard of care…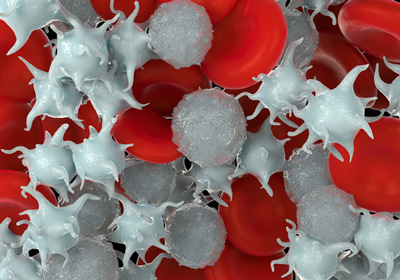 Amgen has announced new data from a prespecified interim analysis of the Phase III TOWER study, in which Blincyto (blinatumomab) demonstrated an almost two-times increase in median overall survival (OS) compared to standard of care (SOC) in patients with B-cell precursor acute lymphoblastic leukaemia.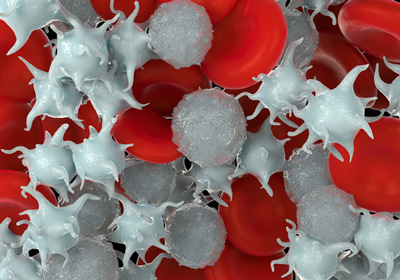 Results from the analysis showed that median OS was 7.7 months (95 percent CI: 5.6, 9.6) for Blincyto versus 4 months for SOC. As per the recommendation of an independent data monitoring committee, Amgen ended the study early for efficacy based on these results.
Commenting on the results, Max S. Topp, M.D., professor and head of haematology, University Hospital of Wuerzburg, Germany, said: "Acute lymphoblastic leukaemia is the most aggressive type of B-cell malignancy. The data presented today not only reinforce the potential of immunotherapy delivered by T cell engaging bispecific antibody constructs but also validate the efficacy of Blincyto in these heavily pretreated patients."
OS consistent across subgroups
Improvement in OS was consistent across subgroups regardless of age, prior salvage therapy or prior allogeneic stem cell transplant (alloSCT). Serious adverse events included infection, blood and lymphatic system disorders, nervous system disorders and cytokine release syndrome. The Blincyto adverse events observed in the TOWER study were consistent with the known safety profile of Blincyto.
"This is the first study of an immunotherapy to demonstrate overall survival benefit in adult patients with Ph-negative B-cell precursor relapsed or refractory ALL, a very complex-to-treat disease with limited treatment options," said Sean E. Harper, M.D., executive vice president of Research and Development at Amgen. "Blincyto is currently approved for the treatment of Ph-negative B-cell precursor relapsed or refractory ALL under accelerated approval, and we look forward to working with regulatory authorities for a full approval for  Blincyto in this patient population."
Related topics
Related organisations
Related diseases & conditions