Encouraging top-line results for APG101 in myelodysplastic syndromes
A Phase I trial showed that APG101 was well tolerated. In addition, the study showed that APG101 efficiently stimulates erythropoiesis in these patients…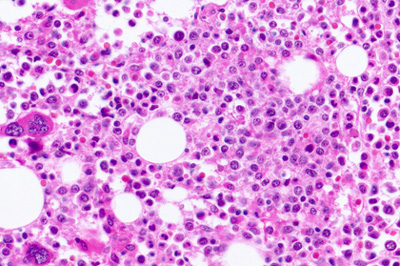 Apogenix has announced final top-line results from a Phase I trial evaluating APG101 in low to intermediate-1 risk transfusion-dependent patients with myelodysplastic syndromes (MDS).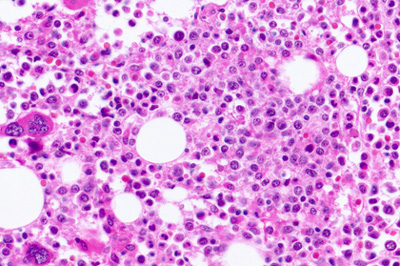 The study showed that APG101 was well tolerated. In addition, the trial showed that the therapy efficiently stimulates erythropoiesis in these patients.
The single arm Phase I trial enrolled twenty patients with low to intermediate-1 risk MDS who were transfusion dependent. Patients had to be refractory to erythropoietin-stimulating agents (ESAs). The patients were treated with the therapy over a period of three months and followed for an additional six months. An extension of treatment was not intended. The primary objectives of the study were safety and tolerability. Secondary objectives included changes in transfusion frequency and changes in parameters involved in erythropoiesis.
Significant decreases in transfusion frequency
In the study, treatment with the therapy led to a significant decrease in transfusion frequency for more than six months (end of follow up period) in 44% of the patients. In addition, measurements of parameters involved in erythropoiesis (i.e., number and function of progenitor cells) further supported the activity of APG101 in this patient population. This evidence of in vivo activity of APG101 confirms in vitro data recently published. More details from the final results of the study are being submitted for presentation at a major medical meeting later this year.
Commenting on the results, Harald Fricke, M.D., Chief Medical Officer, said: "The topline data from this Phase I trial continue to support the activity of APG101 in MDS patients. We were particularly excited to see that APG101 appeared to decrease the number of transfusions required by this very sick patient population. Our next step will be to initiate a Phase II trial in MDS to evaluate APG101 in various doses in combination with an erythropoietin-stimulating agent, and we are currently soliciting input from key opinion leaders on the design of that trial."
Related topics
Related organisations
Related diseases & conditions