Samsung Bioepis seeks EU approval for its biosimilar adalimumab candidate, SB5
At an estimated $4billion a year, the reference product, Humira, is among the European Union's largest single drug expenditures…
The European Medicines Agency (EMA) is to review Samsung Bioepis' Marketing Authorisation Application (MAA) for SB5.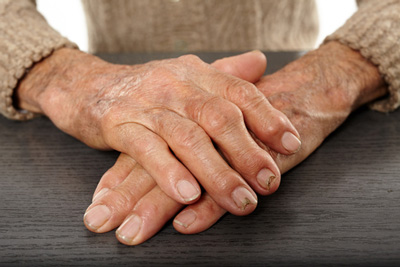 SB5 is an adalimumab biosimilar candidate referencing AbbVie's Humira. The reference product is approved in the EU for use in moderate to severe rheumatoid arthritis (RA), ankylosing spondylitis, moderate to severe plaque psoriasis, active and progressive psoriatic arthritis, moderate to severely active Crohn's disease, and moderate to severely active ulcerative colitis.
The MAA is based on a robust preclinical and clinical data package comparing SB5 with Humira. The clinical data include results from two head-to-head studies – a Phase I study in healthy volunteers that demonstrated pharmacokinetic bioequivalence to the reference product and a Phase III study, in which SB5 demonstrated comparable efficacy, safety, and immunogenicity to Humira in patients with RA. The primary endpoint of the Phase III study, the ACR20 score response at Week 24, was met, demonstrating equivalent efficacy to Humira. Secondary endpoints demonstrated that SB5 has a comparable safety and immunogenicity profile to Humira.
Humira is one of the EU's largest single drug expenditures
The MAA for SB5 is the third anti-TNF biosimilar candidate to be submitted to the EMA by Samsung Bioepis, the joint venture between Samsung BioLogics and Biogen. Earlier this year, the European Commission approved Benepali (etanercept), a biosimilar referencing Enbrel and Flixabi (infliximab), a biosimilar referencing Remicade.
Commenting on the news, Alpna Seth, Senior Vice President and Global Head of the Biosimilars Business Unit at Biogen, said: "The submission of SB5 by Samsung Bioepis reflects the joint goal of the partners to take the lead in expanding access to high-quality biologic therapies for those living with chronic inflammatory disorders. At an estimated $4 billion a year, Humira is among the EU's largest single drug expenditures, but access still remains variable in many markets. If SB5 is approved, we will have the potential to make a substantial impact by bridging this access gap for patients while supporting the sustainability of healthcare systems."
Samsung Bioepsis isn't the only company developing a biosimilar version of Humira. In October last year, Baxalta and Momenta Pharmaceuticals announced the initiation of clinical trials of M923 in patients with chronic plaque psoriasis. At the time, Jim Roach, Senior Vice President of Development and Chief Medical Officer of Momenta Pharmaceuticals, commented: "We look forward to progressing M923 toward regulatory approval and commercialisation with our collaborative partner Baxalta and to the potential of providing a more affordable biosimilar option for the many patients suffering from chronic autoimmune and inflammatory diseases."