Sanfilippo type A Gene therapy trial shows biopotency signals, provides Abeona Therapeutics
Abeona Therapeutics provides an update on its first Sanfilippo patient and reports that early biopotency signals suggest a reduction of heparan sulfate in the urine of patients and if confirmed will suggest that intravenous administration of ABO-102 may ultimately provide both central nervous system and systemic benefits to patients…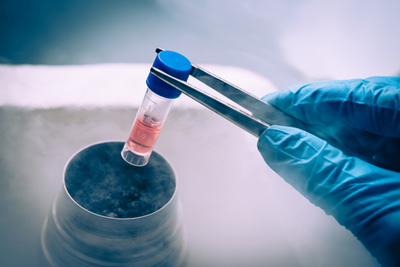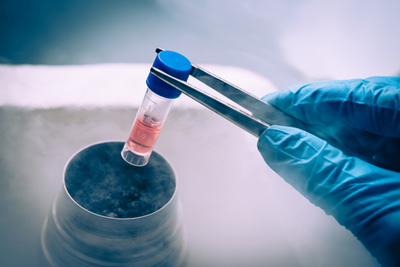 Abeona Therapeutics Inc., a clinical-stage biopharmaceutical company focused on developing therapies for severe and life-threatening rare genetic diseases, provided an update on its ongoing Phase 1/2 trial for ABO-102 (AAV-SGSH), a single treatment gene therapy strategy for patients with MPS IIIA (Sanfilippo syndrome type A), enrolling at Nationwide Children's Hospital (Columbus, Ohio). Following a review of safety data by independent Data Safety and Monitoring Board (DSMB) on the initial patient enrolled, a second patient has been enrolled and treated. Additionally, preliminary measures of clinically relevant biomarkers provide promising signals of potential systemic and CNS clinical benefits for patients suffering with MPS IIIA.
MPS IIIA, or Sanfilippo Syndrome Type A, a rare autosomal recessive disease, is caused by genetic mutations that result in a deficiency of SGSH enzyme activity, leading to abnormal accumulation of GAG (specifically, heparan sulfate) in the CNS and systemic tissues and organs. This accumulation of heparan sulfate results in neurocognitive decline, speech loss, loss of mobility, and premature death.
ABO-102, the company's first-in-human, intravenously-administered AAV gene therapy to date, has been well tolerated in both subjects with no safety or tolerability concerns identified through 30-day post-injection. Encouraging signs of early biopotency have been observed in urinary and CSF GAG (glycosaminoglycan, specifically, heparan sulfate) measurements, as well as potential disease-modifying effects in the liver and spleen. The clinical study is supported by neurocognitive evaluations, biochemical assessments and MRI data generated in a 25-subject MPS III Natural History Study, also conducted at Nationwide Children's Hospital, where patients continued through one-year of follow up assessments.
"MPS IIIA is a devastating and progressive lysosomal storage disease with no approved treatment options. We are encouraged that initial data suggest that the ABO-102 is well tolerated thus far," stated Kevin M. Flanigan, MD, principal investigator with the Center for Gene Therapy at Nationwide Children's Hospital and Professor of Pediatrics and Neurology at The Ohio State University College of Medicine. "Early biopotency signals suggest a reduction of urinary and CSF GAG, and if confirmed will suggest that intravenous administration of ABO-102 may ultimately provide both CNS and systemic benefits to patients."
Abeona previously announced that its MPS IIIA program, ABO-102, has been granted Orphan Product Designation in the USA and received the Rare Pediatric Disease Designation. Abeona plans to open two additional clinical sites to test ABO-102, one in Spain and one in Australia in 2016.
"These early results continue to support Abeona's unique approach to treating patients with lysosomal storage diseases, where there are profound whole-body manifestations of the disease," stated Tim Miller, PhD., President & CEO. "We are very encouraged that ABO-102 appears well-tolerated in patients, and that early signals of GAG (HS) reduction in the urine and CSF demonstrate penetration through the blood-brain barrier. Importantly, these early signals are directionally consistent with data seen in pre-clinical models of the MPS IIIA disease."
"While data from the ABO-102 study are still very early, we are pleased that the gene therapy appears to be well tolerated, and that initial biopotency measures show signals of clinically relevant and important activity," stated Steven H. Rouhandeh, Executive Chairman. "As we continue to build out our orphan drug portfolio and move additional programs into the clinic, we look forward to gaining further clarity on the therapeutic potential for ABO-102 as we continue enrolling patients and obtaining potency and clinical measures over the coming months."
Related topics
Related organisations
Related diseases & conditions