Single cell technology company Dolomite Bio celebrates a successful first year
Dolomite Bio, a brand of Blacktrace Holdings Limited, celebrated the first anniversary of its launch on March 1st, marking the end of a fruitful year in business…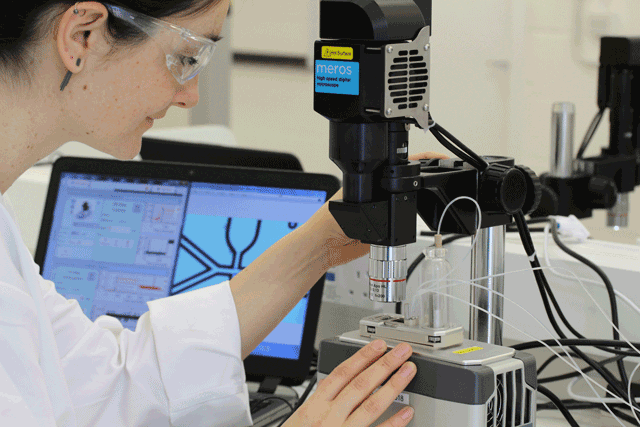 This biology-focused brand, a spin out from sister company Dolomite Microfluidics, is dedicated to the development of innovative products for high throughput single cell encapsulation. A prosperous initial year of trading has seen Dolomite Bio grow significantly with clients in 32 countries, including major academic institutions and pharma companies and exceed its sales targets by 63%.
Dolomite Bio's core technology is open and fully scalable, enabling microdroplet encapsulation of individual cells and molecules – from a few to millions in just a few minutes. It is ideal for a wide variety of high throughput, single cell research applications, including:
Single cell RNA-Seq

Direct isolation of functional antibody coding sequence libraries

Profiling natively-paired T-cell receptors

Directed evolution by FACS sorting

Functional antibody screening in droplets

Cell encapsulation in hydrogels
Mike Hawes, CEO of Dolomite Bio, said: "Our first year's sales clearly demonstrate the potential of Dolomite Bio and its single cell technology. With a team of single cell experts and numerous exciting developments underway, Dolomite Bio is in an excellent position to continue this growth and we look forward to further success in the coming year."
Mark Gilligan, CEO of Blacktrace Holdings Ltd, said: "Dolomite Bio was launched to focus on developing novel products for high throughput single cell research, taking advantage of Dolomite Microfluidics' underlying technology and the Blacktrace group's understanding of the market to serve customers in this rapidly growing field. One year on, we are delighted with the brand's progress, and look forward to further success as we move into the future."
For more information, visit www.dolomite-bio.com.