Thermo Fisher to acquire Patheon in $7.2bn deal
Thermo Fisher Scientific announced yesterday that it would buy contract development and manufacturing organisation (CDMO) Patheon for $7.2bn…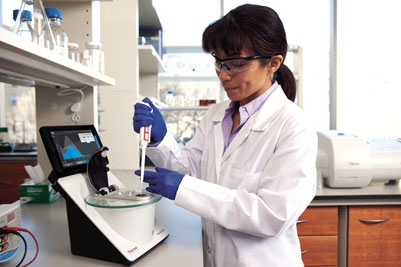 The world's largest supplier of scientific instruments will commence a tender offer to acquire all the issued and outstanding shares of Patheon for $35 per share in cash. The transaction represents a purchase price of approximately $7.2bn, including the assumption of approximately $2bn of net debt.
"Patheon's development and manufacturing capabilities are an excellent complement to our industry-leading offering for the biopharma market," said Marc N. Casper, President and Chief Executive Officer of Thermo Fisher Scientific. "Our combined capabilities will enhance our unique value proposition for these customers, create significant value for our shareholders and further accelerate our company's growth."
James C. Mullen, Chief Executive Officer of Patheon, said: "Over the past several years, we have increased our capabilities to become a leading CDMO provider in a highly fragmented market. We are confident that our combined offerings and Thermo Fisher's proven track record of disciplined M&A and successful integrations will take our business to the next level."
Synergies
Substantial synergies and positions within the combined company are expected to accelerate growth. And the combined company's extensive and deep relationships in the biopharma industry will enable significant cross-selling opportunities.
The transaction is expected to immediately and significantly benefit Thermo Fisher's adjusted earnings per share. The company expects to realise total synergies of approximately $120m by year three following the close, consisting of approximately $90m of cost synergies and approximately $30m of adjusted operating income benefit from revenue-related synergies.
Patheon is a leader in the high-growth, $40bn CDMO market, which is fuelled by growing customer demand for end-to-end solutions, flexible and scalable capacity, and regulatory expertise. It has an extensive network of state-of-the-art facilities primarily in North America and Europe, and approximately 9,000 professionals worldwide. The company generated 2016 revenue of approximately $1.9bn and will become part of Thermo Fisher's Laboratory Products and Services Segment.
Related topics
Related organisations
Related people