Scotland approves Ipsen's cabozantinib to treat kidney cancer
The SMC endorses routine prescribing across NHS Scotland of Ipsen's cabozantinib, offering a new therapy option to help battle kidney cancer.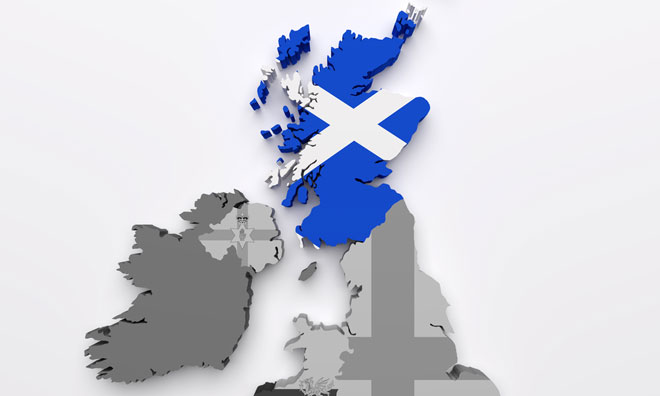 Patients with advanced kidney cancer can now receive treatment with Ipsen's new therapy Cabometyx (cabozantinib) via NHS Scotland following the positive announcement by the Scottish Medicines Consortium (SMC).
Cabozantinib is a once-daily oral tablet which targets multiple pathways involved in tumour growth and is licensed for adults with advanced renal cell carcinoma (RCC), following prior vascular endothelial growth factor (VEGF)-targeted therapy. The announcement comes ahead of access for patients in England, Northern Ireland and Wales, pending guidance from the National Institute for Health and Care Excellence (NICE). The positive approval of cabozantinib strengthens Ipsen's commitment to improving patient health and quality of life within cancer care.
Cabozantinib is a once-daily pill. Cabozantinib has demonstrated statistically significant superiority in overall survival, progression-free survival, and objective response rate compared with everolimus in patients with RCC who have failed previous treatment with anti-angiogenic therapy.
UK wide approval
Last year cabozantinib was granted a Promising Innovation in Medicine (PIM) designation by the UK's Medicines and Healthcare products Regulatory Agency (MHRA), while over 50 Scottish patients with advanced RCC have received cabozantinib via the Ipsen Managed Access Programme. Based on the clinical data for cabozantinib, including the randomised phase III METEOR trial, European (ESMO and EAU) clinical guidelines recommend it as a standard of care following TKI treatment with the highest level of evidence.
"The approval of cabozantinib for use in NHS Scotland is a positive step forward in how we care for people living with advanced renal cell cancer," said Professor Robert Jones, Professor of Clinical Cancer Research, University of Glasgow.
"There is a real need for new treatments in this area as many patients' cancer will begin to grow despite current treatment. Availability of new therapy options such as cabozantinib is crucial – it gives patients a further effective treatment option and the chance to control their disease for longer."
Scotland first
"The positive recommendation by the SMC is very welcome news for advanced kidney cancer patients in Scotland" commented Karen McNee, Kidney Cancer Scotland.
"We are delighted by the SMC's decision, and as a Scotsman myself with my family still based in Scotland, I am proud that NHS Scotland will be the first health system in the UK to make cabozantinib routinely available to renal cell carcinoma patients. This is a great outcome following the number of Scottish patients who have already received treatment via our Managed Access Programme" said Ewan McDowall, Vice President of Commercial Operations, Ipsen UK & Ireland.
"Ipsen is committed to improving patient health and quality of life in areas with clear unmet need. We firmly believe that the availability of this innovative and effective new treatment will make a positive difference to the lives of people in Scotland living with RCC. We would like to thank all the parties involved in the appraisal process for their exceptional commitment in ensuring patients have access to cabozantinib."