Biopharma stages a strong recovery
After the first half of 2017 biopharma investors are in a position to be exuberant, the threat of US price controls that have overshadowed the sector for a year have largely disappeared…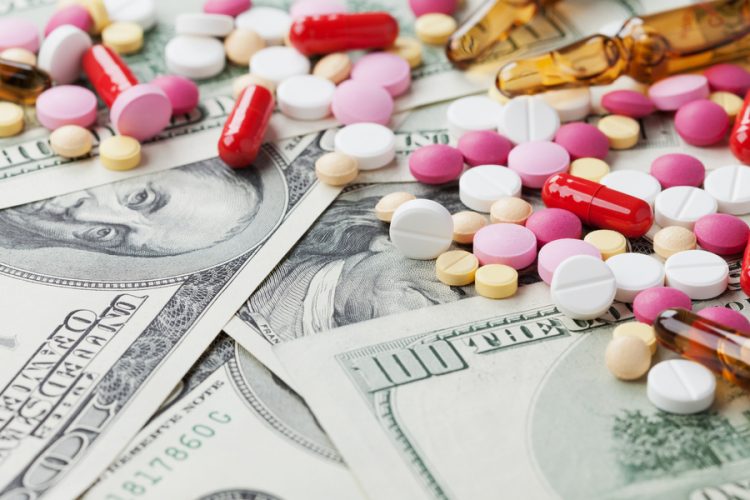 After the first half of 2017, EvaluatePharma reports the healthy recovery of the US biopharmaceuticals industry.
Biopharma investors are in a position to be exuberant, the threat of US price controls that have overshadowed the sector for a year have largely disappeared. The pricing debate has fizzled to proposals for regulatory relief, increased competition and value-based pricing, news of which sent the US biotech index by late June to its highest point since the end of 2015. 
IPOs roar back
The second-quarter stock market surge for biopharma found a parallel in initial public offerings (IPOs) of development-stage companies, with new issues exceeding $1bn. This made for the strongest IPO quarter in nearly two years, a counterpoint to a first quarter so moribund it recalled preboom times.  The resurgence has been driven by the US, which in Biohaven's $168m float saw the biggest IPO of 2017 so far. It will not go unnoticed that the third quarter of 2015, the last time the $1bn mark was breached, came just after the peak of biotech's bull run, and that the Nasdaq biotech index last month hit its highest point since the end of 2015.
Approvals looking better
After a lull in 2016, the U.S Food and Drugs Administration (FDA) approvals look to be back on trend. As of July 19, 28 new drugs had been approved, exceeding the total of 2016 and putting this year on track for as many as 43 new chemical or biological approvals . This would be close to the typical total of the past five years and ought to put to rest any fears of a regulatory or innovative slowdown.
The allure of oncology shows no sign of weakening, as the year has seen the launch of Novartis's Rydapt and Kisquali, Boehringer Ingelheim's Bavencio and Astrazeneca's Imfinzi – the last two demonstrating the particular pull of immunooncology.
The first half of 2017 certainly saw no shortage of new drug approvals, suggesting healthy R&D productivity. On the other hand, private payers have talked tough about the costs of new drugs, and with the expected premier of one of the most complex oncology projects yet in Novartis's CAR-T therapy for leukaemia later this year, these discussions will not go away.
Therapies costing thousands of dollars a year for common conditions like heart disease and hundreds of thousands of dollars for rare or life-threatening conditions like muscular dystrophy or cancer are taking a toll on health insurers, and they are rightly seeking some constraints, just as they do with hospitals, doctors and other medical professionals. As long as there is a conflict between biopharma's overarching goals – generating returns by delivering heath improving scientific innovation – and customers' desire to pay only for provably cost-effective therapies, the sustainability of 2017's recovery will always be in question.