Molecular Profiles' innovative drug development services win Queen's Award for Enterprise 2011
Molecular Profiles awarded Queen's Award for its nanoPASST service platform…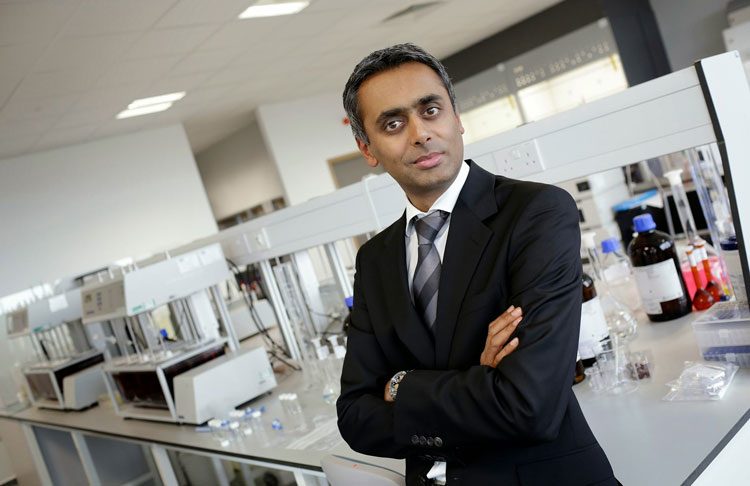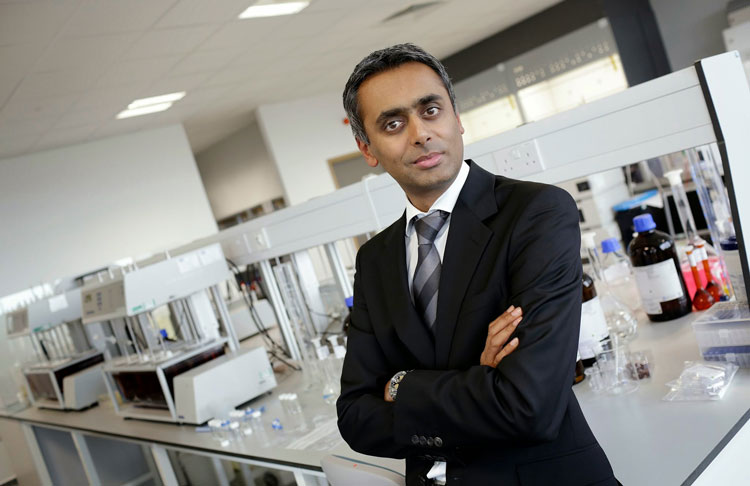 Molecular Profiles, a leading pharmaceutical development service provider, today announced that it has been awarded a Queen's Award for Enterprise 2011 in the Innovation category for its nanoPASST (nanoscale Predictive Analytical Screening Solution) service platform. This novel analytical approach improves the development of new pharmaceuticals by exploiting the latest advances in nanotechnology to yield key analytical data from minute quantities of potential drug candidates and then predicting those candidates that are most likely to make it to market.
It helps customers to substantially reduce R&D and production costs and enables earlier introduction of new medicines to market benefiting both industry and patients.
The Queen's Award for Enterprise is the most prestigious and widely recognised accolade for UK industry. The Innovation category recognises companies that have demonstrated spectacular commercial success through innovative products or services. Following a 2007 Queen's Award for Continuous Innovation and Development, the 2011 award honours Molecular Profiles for the creation of cutting-edge development services that significantly improve and speed-up the introduction of new drugs.
The nanoPASS service platform uses new analytical approaches to yield key physical and chemical data from minute quantities of many possible drug candidates. Critically this allows clients to predict the potential of each candidate to be manufactured into a medicine at an earlier time than has previously been possible. Prior to this unique solution, prediction analyses were made through iterative research and bulk testing of drug substance.
These methods can be expensive and require large amounts of drug substance which is usually not available at early development stages. NanoPASS delivers predictions faster and at an earlier stage.
Molecular Profiles offers a complete portfolio of drug development services including formulation development, preformulation, polymorph screening, salt selection, analytical services and clinical trial manufacturing for up to phase IIa. This extensive range of solutions all under one roof decreases the need to perform a technical transfer of work to other companies and therefore lessens the risk to the customer's research.
Nikin Patel, PhD MRPharmS, CEO of Molecular Profiles, commented, "We are very pleased that our innovative approach has been recognised by the Queen's Award for Enterprise 2011.This great success could not be achieved without the expertise of our team. This accolade recognises their commitment and ability to solve some of the toughest drug development issues."
Molecular Profiles was founded in 1997 by a group of pharmaceutical scientists specialising in advanced characterisation of pharmaceutical and biological materials. Since then, the company has achieved a unique global position in pharmaceutical R&D and developed a wide portfolio of clients including major pharmaceutical companies. With a highly expert scientific team and complete range of services from formulation development to clinical trial manufacturing, Molecular Profiles is ideally placed to offer its clients a range of targeted solutions and help them to overcome the most challenging issues in drug development.
More information about Molecular Profiles' award-winning services is available at www.molprofiles.co.uk, by e-mail at [email protected] or call Dr. Nikin Patel on +44 115 8718888.
Related topics
Related organisations
Related people