EC extends license for Zytiga to treat early stage prostate cancer
The EC has granted approval to broaden the existing marketing authorisation for Zytiga to include early stage metastatic prostate cancer…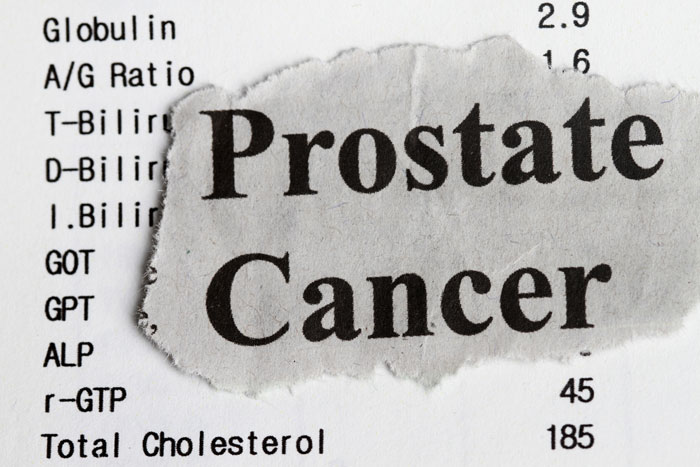 Janssen-Cilag International NV (Janssen) has announced that the European Commission (EC) has granted approval to broaden the existing marketing authorisation for  Zytiga (abiraterone acetate) plus prednisone / prednisolone to include an earlier stage of metastatic prostate cancer than its current indications. Abiraterone acetate plus prednisone / prednisolone can now be used for the treatment of newly-diagnosed high-risk metastatic hormone-sensitive prostate cancer (mHSPC) in adult men in combination with androgen deprivation therapy (ADT).1
"Prostate cancer is the most common form of cancer in men throughout Europe and today's decision helps to fill a critical medical need for these patients. We hope to significantly improve the lives of many men across Europe living with this disease and the approval of this treatment in an earlier stage of prostate cancer helps address this," said Professor Karim Fizazi, principal investigator of the LATITUDE trial and Head of the Medical Oncology Department at Institute Gustave Roussy, France.
The EC's decision follows a recommendation from the Committee for Medical Products for Human Use (CHMP)2 that was based on data from the multinational, multicentre, randomised, double-blind, placebo-controlled Phase 3 study, LATITUDE. The trial was designed to determine if newly diagnosed patients with metastatic prostate cancer, who are naïve to castration and have high-risk prognostic factors, would benefit from the addition of abiraterone acetate and prednisone to androgen deprivation therapy (ADT) vs ADT alone.3
"This EC approval is a major step forward for men living with prostate cancer across Europe and offers patients with newly diagnosed high-risk metastatic hormone-sensitive prostate cancer a new treatment option. We are encouraged by the data we have seen to date and remain committed to transforming outcomes for prostate cancer patients," said Dr Ivo Winiger-Candolfi, Oncology Solid Tumor Therapy Area Lead, Janssen Europe, Middle East and Africa.
Abiraterone acetate plus prednisone / prednisolone has already been approved by the European Commission (EC) for the treatment of metastatic castration-resistant prostate cancer (mCRPC) in adult men who are asymptomatic or mildly symptomatic after failure of ADT in whom chemotherapy is not yet clinically indicated and in adult men whose disease has progressed on or after a docetaxel-based chemotherapy regimen.4
In the LATITUDE study, the safety profile of ADT in combination with abiraterone acetate plus prednisone was consistent with prior studies in patients with mCRPC. Most common adverse events were elevated incidences of mineralocorticoid-related hypertension and hypokalemia in the ADT in combination with abiraterone acetate plus prednisone arm compared with ADT and placebos.3 The observed degrees of hypertension and hypokalemia were both medically manageable. They only rarely required treatment discontinuation and seldom led to serious consequences.3
Data has been published in the New England Journal of Medicine.
References:
1. EC website. Community register of medicinal products for human use. ZYTIGA product information. To be made available at http://ec.europa.eu/health/documents/community-register/html/h714.htm. Last accessed November 2017.
2. European Medicines Agency. ZYTIGA CHMP meeting highlights. Available at: http://www.ema.europa.eu/docs/en_GB/document_library/Summary_of_opinion/human/002321/WC500236610.pdf. Last accessed October 2017
3. Fizazi, K. et al. Abiraterone plus Prednisone in Metastatic, Castration-Sensitive Prostate Cancer. New England Journal of Medicine 2017; 377:352-360.
4. ZYTIGA® summary of product characteristics (February 2017). Available at: http://www.ema.europa.eu/docs/en_GB/document_library/EPAR_-_Product_Information/human/002321/WC500112858.pdf. Last accessed October 2017.