Pembrolizumab shows hope for cancerous gestational trophoblastic disease
An immunotherapy drug can be used to cure a rare type of cancer arising from pregnancy when existing treatments have failed…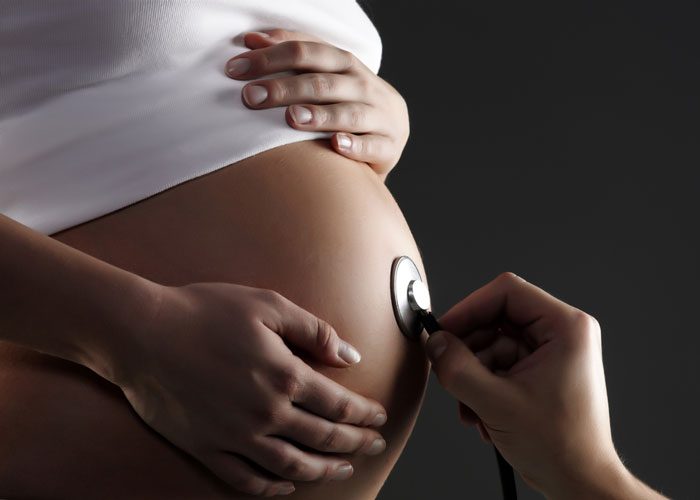 Three out of four patients with the cancerous forms of gestational trophoblastic disease (GTD) went into remission after receiving the immunotherapy drug pembrolizumab in a clinical trial carried out by researchers at Imperial College London.
The trial, which took place at Charing Cross Hospital, part of Imperial College Healthcare NHS Trust, is the first to show that pembrolizumab can be used to successfully treat women with GTD.  The team hopes that this small early-stage study could provide another treatment option for women who have drug-resistant GTD and lead to a 100 percent cure rate.
Professor Michael Seckl, the lead author of the study, said: "We have been able to show for the first time that immunotherapy may be used to cure patients with cancerous GTD. The current treatments to tackle GTD cure most cases of the disease. However, there are a small number of women whose cancers are resistant to conventional therapies and as a result, have a fatal outcome. Immunotherapy may be a life-saving treatment and can be used as an alternative to the much more toxic high dose chemotherapy that is currently used. These are landmark findings that have implications on how we treat the disease in the UK and around the world."
The researchers wanted to test whether pembrolizumab could be used to treat four patients aged between 37-47 years with multi-drug resistant cancerous GTD. The patients were given pembrolizumab intravenously every three weeks over a period of about six months between 2015-2017. The trial also took place at the Department of Women's and Children's Health in Stockholm.
The researchers then carried out a blood test to measure the amount of the pregnancy hormone hCG in their system, which is an indicator of whether abnormal placental cells are left in the womb or elsewhere in the body.
They found that most patients' hCG levels started to fall by three doses and once their hCG was normal five consolidation doses of pembrolizumab were given before stopping treatment. This contrasts with melanoma and lung cancer where this drug is given to patients continuously for two or more years. The patients remain without signs of cancer recurrence for between five months to over two years on follow-up.
The researchers also found that pembrolizumab was well tolerated in GTD patients. This is in comparison to chemotherapy which can cause nausea, vomiting and hair loss. The team suggests that this could have cost-saving implications for the NHS as six months of the drug costs about £30,000 per patient compared to two rounds of high dose chemotherapy which costs £70,000.
Following the findings, NHS England has agreed on provisional funding to treat some cases of GTD with pembrolizumab for two years at Charing Cross and Sheffield Hospitals where these cases are managed in the UK.
The researchers will carry out a further study to assess the effects of pembrolizumab on fertility to see whether it can be offered to women at an earlier stage of treatment.
The study was funded by the Imperial College Experimental Cancer Medicine Centre supported by NIHR and Cancer Research UK, the NIHR Imperial College Biomedical Research Centre (BRC) and the Harris and Trotter Clients Charitable Trust who funded therapy for two patients.
The results of the study have been published in The Lancet.