The bioprocess platform software eve® is now compatible with Applikon and Sartorius bioreactors
Bottmingen, The latest version of eve® can integrate with a wide range of third-party bioreactors and equipment from a number of different suppliers, e.g. Sartorius DCU, Applikon or Matlab…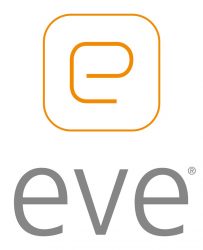 The process data is handled by a single, integrated solution, making the eve® bioprocess platform software a truly universal choice for bioprocess projects.
eve® offers now a large number of communication protocols, supports all OPC standards and offers a Rest API which can be used to connect analytical devices and softwares. This allows eve® to cover the vast majority of bioreactors, incubator shakers and analytical devices providing the possibility to record bioprocess data from heterogeneous sources into one centralised, common database. Time-consuming data import/export and format conversion becomes obsolete. Users simply need the eve® user interface, accessible from any computer within a network, to control bioprocesses with a diverse collection of devices within a laboratory.
Combined with the advanced database, comprehensive user management and a detailed audit trail, eve® becomes an universal solution across systems to organise biotech processes from project planning to process control, analysis and acquisition of knowledge.
"Today's emphasis is on seeing the bioprocess as a whole, rather than having disparate items of hardware and software working semi-independently.", says Dr. Tony Allman, Product Manager Fermentation at INFORS HT. "We follow this approach by providing eve® as a platform which can cope with all manner of equipment."
About eve®
The software for eve® bioprocesses integrates bioprocesses, workflows, devices, bioprocess knowledge and big data within a single platform. eve® was specially developed for shaker and bioreactor applications requiring researchers and developers to work with large amounts of data, multiple pieces of equipment and numerous experiments. In addition to its unique, simple workflow, eve® also offers other interesting features, such as a modular structure that allows users in research and industry to combine packets and create their own individual software solution. As a web-based solution, eve® provides bioprocess data directly through a browser, making it independent of any operating system and giving users the flexibility to work within a network. eve® received the Best of Swiss Web Award for 2017. 
For more information, please visit: www.infors-ht.com
Related topics
Related organisations