Novel drug shows promise against acute myeloid leukaemia
First of a new class of anti-cancer agents to reach clinical trials…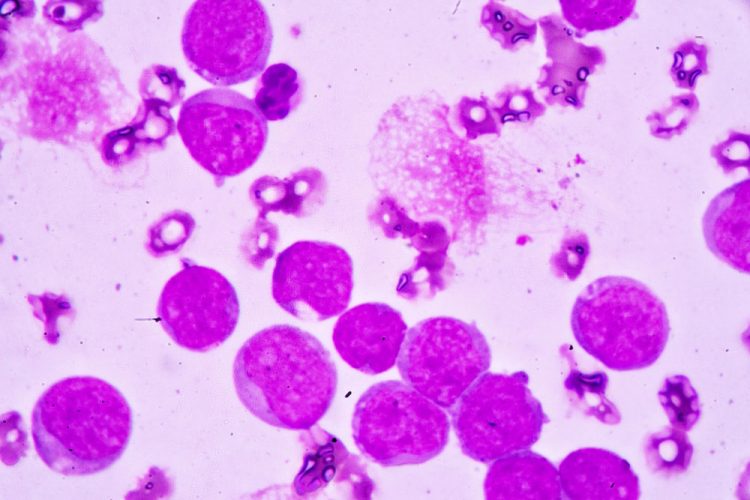 Researchers have reported that an experimental peptide drug shows promise against the often-lethal cancer acute myeloid leukaemia (AML) and describe how the drug works at the molecular level. The findings have led to a Phase I/II clinical trial for patients with advanced AML and advanced myelodysplastic syndrome (MDS), now underway at Montefiore Health System.
In preclinical studies, the experimental drug–ALRN-6924–tripled the median survival rate in an animal model of human AML (mice transplanted with human leukaemia cells) from 50 to about 150 days.
"This is a very striking response," said study leader Dr Ulrich Steidl, Professor of cell biology and of medicine and the Diane and Arthur B. Belfer Faculty Scholar in Cancer Research at Einstein and Associate Chair for translational research in oncology at Montefiore. "Most experimental drugs for leukaemia achieve an increase in survival of only a few days in these preclinical models. Even more importantly, ALRN-6924 effectively cured about 40 percent of the treated mice, meaning they were disease-free more than one year after treatment–essentially a lifetime for a mouse."
ALRN-6924 was developed by Aileron Therapeutics Inc. to target p53, a protein that suppresses tumours but is inactivated in many forms of cancer including AML. The drug was designed to inhibit two naturally occurring proteins, MDMX and MDM2, whose overexpression inactivates p53, allowing cancer cells to multiply unchecked. Aileron turned to Dr Steidl, an AML expert, to test the drug's effectiveness in preclinical models of AML and to find out more about its mechanism of action.
Dr Steidl and his colleagues confirmed that ALRN-6924 targets both MDMX and MDM2, blocking their interaction with p53 in AML cells. That effect was seen in both more mature AML cells and the immature stem cells that produce them. "This is important," said Dr Steidl, "because AML is driven by stem cells–and if you don't target stem cells, the disease will come back very quickly."
Those same molecular changes were observed in blood cells of an AML patient who was given the drug on a compassionate-use basis. "This test was not designed to assess the efficacy of the drug in humans–that has to be done in a proper clinical trial," said Dr Steidl. "Our goal was to determine whether it can hit the desired target in human cells in a clinical setting, which it did in this individual."
ALRN-6924 is a so-called stapled alpha-helical peptide, a promising new class of drugs whose helical structure is stabilized using hydrocarbon "staples." The stapling prevent the peptides from being degraded by enzymes before reaching their intended target, a fate that often befalls conventional peptide drugs. ALRN-6924 is the first stapled peptide therapeutic to be tested in patients.
The study has been published online in Science Translational Medicine.