FDA grants fast track designation for a Chikungunya vaccine
Fast Track program is designed to facilitate development and expedite review of therapies and vaccines to address unmet health needs…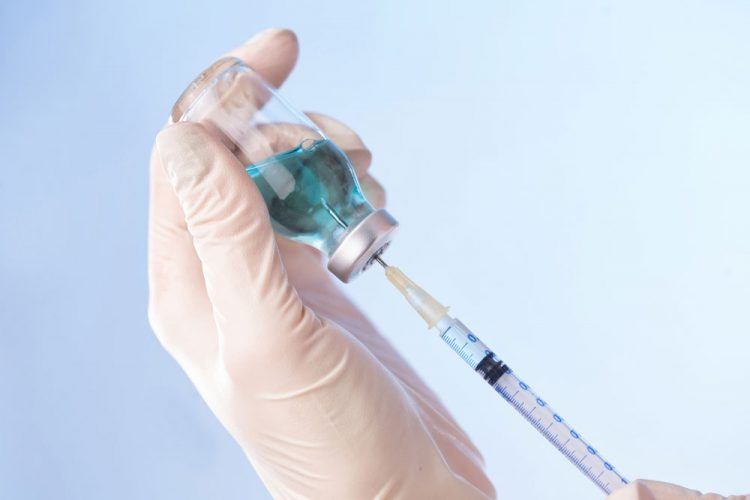 PaxVax has announced that it has received Fast Track designation from the US Food and Drug Administration (FDA) for its vaccine for the prevention of disease caused by the chikungunya virus. Chikungunya represents a significant public health need and can cause a headache, muscle pain, and skin rashes, with severe, often debilitating, joint pain that can persist for years, especially in adults.
This Fast Track designation is another positive step for the development of our chikungunya vaccine
The virus spreads through mosquito bites and can often cause large outbreaks. A recent study by the US Centers for Disease Control and Prevention (CDC) indicates that the number of people getting infected with diseases transmitted by a tick, flea and mosquito bites, such as chikungunya, has more than tripled in the U.S. in recent years.
"This Fast Track designation is another positive step for the development of our chikungunya vaccine, in addition to our recent Phase 2b initial patient enrollment, and is a clear recognition of the serious unmet need," said Dr Lisa Danzig, Chief Medical Officer of PaxVax. "This is another example of the capabilities of our technology platform and our steadfast commitment to developing speciality vaccines that protect against overlooked infectious diseases as mosquito-borne diseases continue to increase due to air travel and warmer weather."
The vaccine was licensed from the National Institute of Allergy and Infectious Diseases (NIAID) at National Institutes of Health (NIH). PaxVax recently announced the enrollment of the first patient in its Phase 2b dose-finding trial of the chikungunya virus-like particle (VLP) vaccine, building upon a Phase 2a study by the NIH with 400 subjects. The Phase 2b study is in the process of enrolling 400 subjects to evaluate multiple dosing regimens. PaxVax expects the results in early 2019.
The chikungunya virus has caused millions of infections worldwide in the past few years. In late 2013, the first local transmission in the Americas was identified in the Caribbean. Since then, chikungunya has been identified in 45 countries in the Americas alone with more than 1.7 million suspected cases reported to the Pan American Health Organization, increasing the incidence of the disease and risk to US travellers. In 2016 and 2017, cases were reported in the United States, Italy and France. Additionally, in 2016 there were approximately 60,000 cases of chikungunya across India, posing a large burden on the healthcare system. Beyond the Indian subcontinent, the Caribbean, Central America and South America, inhabitants and travellers visiting sub-Saharan Africa and Southeast Asia are also at risk.
"It is exciting to see this vaccine candidate moving forward with Fast Track designation as this is an extremely debilitating disease with the potential for causing serious long-term sequelae," said Dr Eva Harris, from the Division of Infectious Diseases and Vaccinology and Director, Center for Global Public Health, University of California, Berkeley. "As there are currently no therapies or vaccines available for treatment or prevention of chikungunya, we are in desperate need for a medical and public health intervention."
VLP vaccines are multi-protein structures that mimic the organisation and conformation of naturally occurring viruse, but lack the viral genome. They are non-infectious. Additionally, the chikungunya VLP vaccine maintains natural epitopes to mimic natural infection.
About Chikungunya
Chikungunya virus is an arthropod-borne virus (arbovirus), closely related to other viruses in Africa, South America and Australia that cause similar symptoms. Chikungunya virus is a small, spherical RNA virus and a member of the Alphavirus genus in the family Togaviridae. The virus is vectored by the daytime-biting Aedes aegypti mosquito, which also transmits yellow fever, Zika and dengue viruses. The virus originated in sub-Saharan Africa and has variants that spread throughout tropical areas of the world.
Chikungunya can also be transmitted by Aedes albopictus mosquitoes, a more cold-tolerant mosquito – this could result in the spread of chikungunya to more temperate areas of the world. Individuals who are at higher risk for more serious complications include infants, the elderly and those with chronic medical conditions. There are currently no FDA approved vaccines to prevent chikungunya and no specific treatments for the complications of the infection. Non-vaccine interventions to prevent infection are limited to using insect repellent, wearing long sleeves and pants and otherwise restricting exposure to vector mosquitos.