Anti-PD-1 therapy linked to delayed onset of skin disease
The onset of side effects of a common cancer treatment, anti-PD-1 therapy can be identified up to 3 years after treatment…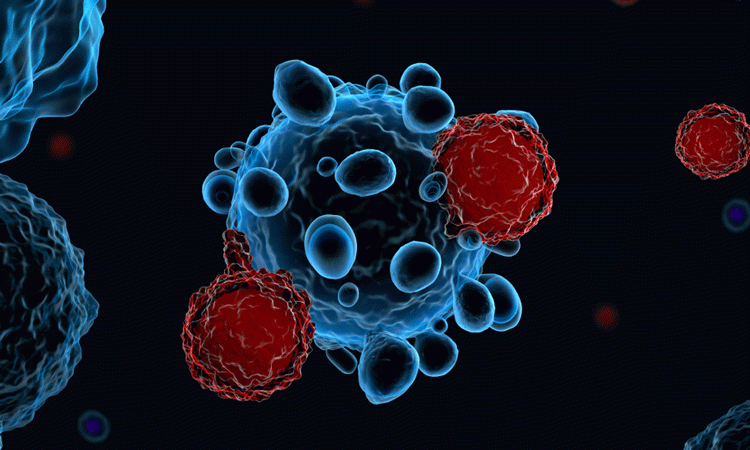 A study has shown that side effects of anti-PD-1 therapy could be shown more than 3 years after the treatment.
Research providing guidance for physicians found a median average of patients developing a skin disease around four months after beginning treatment.
Dermatologists in the Perelman School of Medicine at the University of Pennsylvania compiled data on 17 patients seen at Penn between 2014 and 2018. Each patient had a metastatic disease and had had biopsies of their skin conditions; 12 had melanoma, 2 had renal cell carcinoma and 3 had squamous cell carcinoma.
The team found that 12 of the 17 patients experienced skin disease around 3 months after beginning treatment with anti-PD-1 drugs, pembrolizumab or nivolumab. The shortest time after treatment was two weeks, whilst the longest was 38 months. Five patients experienced the side effects after no longer taking the drug.
Senior author of the study, Emily Y. Chu, MD PhD, Assistant Professor of Dermatology said, "The impact of these treatments on the skin is well documented, but there has been relatively little focus on the timing of these adverse events – a crucial point that can both inform doctors on what to watch for and aid them as they counsel patients on what to expect."
PD-1 is a cell surface immune-checkpoint receptor expressed by activated T cells and is crucial to the ability of the immune system in fighting off disease. Anti-PD-1 immunotherapy turn off this checkpoint allowing the T cells to continue their work. This approach is used in multiple cancers including melanoma and lung cancer.
Approximately 40 percent of patients treated develop autoimmune skin diseases, such as psoriasis, eczema and lupus like reactions.
Prof Chu said, "While we can't definitively say that the skin reactions occurring after treatment was discontinued are linked to the therapies, the reactions we observed are typical of those frequently attributed to anti-PD-1 drugs. We also know that tumour responses are durable even after treatment stops, which is further evidence that skin reactions may also develop during this time.
"Dermatologists need to be aware that these immunotherapies can cause skin reactions with a delayed onset. Patients are living longer, and we need to be prepared to address the long-term effects of the treatments that make that possible."
The team published their findings in JAMA Dermatology.