Raman used to detect post-traumatic stress disorder syndrome
Raman spectroscopy can help to detect post-traumatic stress disorder syndrome by revealing the levels of stress hormone in human hair.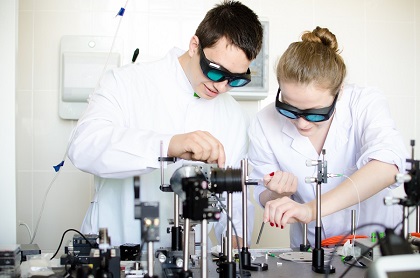 Subjecting human hair to raman spectroscopy is proving a useful non-invasive diagnostic technique.
Raman spectroscopy is being used to detect Post-traumatic stress disorder syndrome by revealing the concentration of stress hormone in human hair.
The pioneering technique of non-invasive diagnosis of this condition and other diseases is being developed by scientists at the South Ural State University (SUSU) of Kazakhstan, alongside research in Germany.
After German scientists used hair to determine the level of the stress hormone cortisol, researchers at SUSU Institute of Natural Sciences and Mathematics and Department of Optoinformatics are researching the use of Raman spectroscopy to profile different amino acids in different conditions.
The technique could be used to detect a wide range of conditions and diseases, according to the scientists. Different biochemical values of hair and its biochemical characteristics – such as the order molecules in the structure of a hair, amino acids correlation, and length, thickness and colour of a hair shaft – could enable the discovery of traces of cancer at early stages and heart and respiratory diseases.
Professor Vadim Tseilikman, director of SUSU School of Medical Biology, said: "Non-invasive diagnostics of different forms of health problems is a project that will allow health professionals to discover traces of any disease without a blood test. Human hair will become the material for investigation."
The potential to remove the need for blood tests was seen as a key benefit. "Many procedures connected with blood tests are a very uncomfortable process for a patient," said Prof Tseilikman. Wherever possible, medicine tries to carry out non-invasive diagnostics – that is to use other human biological fluids. Lately, hair began to be used for these purposes. We want to point out the possibilities of using human hair for the early diagnostics of pathological states."
The university's Dr Vadim Eduardovich also highlighted the simplicity of biological material collection and the ease and regularity of taking measurements. "As any health problem develops dynamically the frequency of measuring any parameter has a crucial significance," said Dr Eduardovich.
"A new approach [using Raman spectroscopy] showed its efficiency at early diagnostics of underlying risks for post-traumatic stress disorder syndrome. But, nowadays, we do not use even 0,000001 of all its possibilities and we cannot even guess what diseases can be diagnosed by such means."
Further research was needed to understand the full potential of using Raman spectroscopy in the early diagnosis of a range of conditions, he said. The results of hair investigation will be compared with the analysis of conventional biological fluids analysis to determine the effectiveness of the new technique.