SciLabware introduces sterile ready-to-use WHEATON® COMPLETEPAK
WHEATON® COMPLETEPAK is a range sterile, ready-to-use and off the shelf primary packaging components, which can be customised for any application…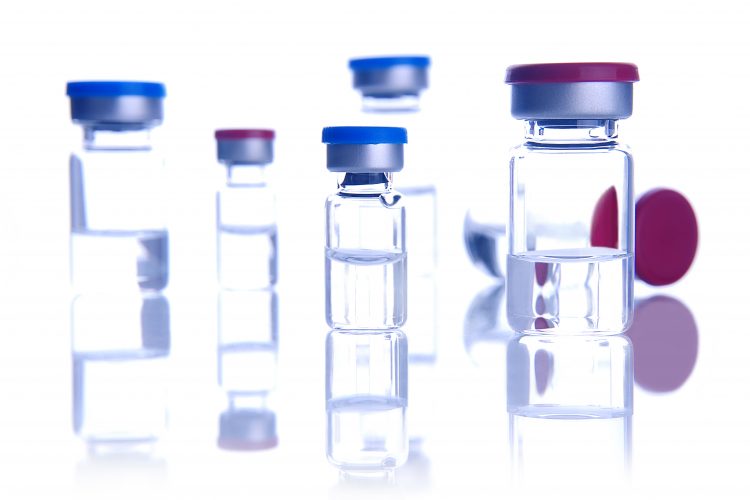 Enhancing the efficiency of drug discovery and drug compounding
.Developed by our parent company DWK Life Sciences, WHEATON® COMPLETEPAK reduces customer's supply chain due to our one source solution capability. Each kit comes with specific United States Pharmacopeia (USP) certificates showing that the products meet or exceeds critical USP standards that are enforced by the Federal Drug Administration (FDA). This kind of solution allows for our customers to focus on their core competencies, including manufacturing, compounding and developing drug products.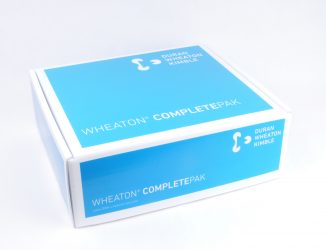 The tubular serum vials, stoppers and seals in each kit have batch specific certificates of analysis that document compliance for manufacturing traceability, making WHEATON® COMPLETEPAK the perfect solution for the research and drug discovery sector. Each kit will go through particulate cleaning, depyrogenation and sterilisation, so researchers can receive the product ready-to-use which will accelerate their time to market. The vials are packaged in a sterile polypropylene (PP) tray which is ideal for manual filling, and each kit is designed to fit in a standard fume hood for a smooth filling process for aseptic processing applications.
Key Benefits
Sterilised, off-the-shelf, ready-to-use products
18 month shelf life from date of processing
Variety of different sterile components — a solution for any application
Comes with critical certifications;
USP <788> Particulate Matter in Injections
USP <85> The Bacterial Endotoxins Test
USP <71> The Sterility Test
Container Closure Integrity (CCI) certification available upon request
Eliminates capital investments in equipment needed for cleaning and preparing glassware
Frees up valuable clean room space
Limits number of suppliers required to provide complete packaging product
Saves valuable time and money while maintaining a high quality product and streamlining process
Complete manufacturing traceability
One source for total packaging solutions
Visit SciLabwares website page https://www.scilabware.com/en/product-group/vials/completepak to view the range of catalogue codes available, or alternatively visit our stand at CPhI Worldwide 2018 in Madrid, Hall 4, 4A60,  to see the kit on display and talk to our sales team.