Inhaler delivers cannabinoids faster at lower doses
Researchers have released data on a clinical trial using specific inhalers and oral capsules to deliver cannabinoids to participants…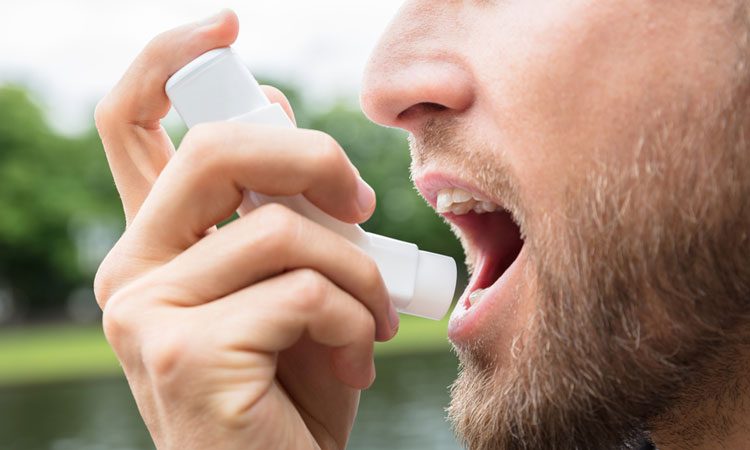 The physical uptake of pharmaceutical cannabinoids when inhaled through an inhaler is greater than 50 times faster than oral delivery at only a fraction of the dose according to the results of a clinical study from the US.
The UK based drug delivery company Senzer reported the success of the trial which involved 36 participants, and the company's US partner, Insys Therapeutics, Inc. Insys holds the license to use Senzer's device to deliver the cannabinoid, Dronabinol, in the US and the trial aims to achieve regulatory approval from the US Food and Drug Administration. 
The patented device allows the conversion of cannabinoids into very small particle sizes, and research by other scientists indicated that this would allow the delivery of the active substance deep into the lung, and into the smaller distil passages.
Unlike other respiratory approaches, such as mainstream inhalers or nebulisers, this inhaler can result in a much more rapid uptake of the drug, in comparison to injections or IV's.
"These positive results generated by Insys show how our device can deliver cannabinoids faster and in much smaller doses, which should be of great benefit for both patients and health professionals," said Senzer CEO Alex Hearn.
"Our approach is unique in this exciting sector, and offers a simple and minimally invasive way to ensure much more effective delivery of pharmaceutical-grade cannabinoids."
The study included 36 participants who were either given a dose of 0.35 milligram of inhaled dronabinol, or a 0.5 milligram dose of oral dronabinol capsule.
The researchers found that inhaled dronabinol, even at just 7% of the oral dose, had a much faster absorption rate. The difference in Tmax – the time to peak concentration (Cmax), of drug plasma was over 50 times faster with the test product; 2 minutes with the inhaler, in comparison to 1.53 hours with the capsule taken orally. 
The researchers report that formulations of both were similar, and despite this there were considerable differences in doses.
"This pharmacokinetic study provides evidence of our unique drug-device combination's viability as a mechanism to deliver dronabinol into the distal lung for rapid systemic absorption," said Steve Sherman, senior vice president of regulatory affairs for INSYS Therapeutics.
"Its completion represents the next step in our clinical development program for dronabinol inhalation as an investigational product concept, which has future potential in the treatment of a variety of conditions, including anorexia in cancer."