Pharmaceutical glass packaging market to grow at 6% CAGR
North America dominates the global market for pharmaceutical glass packaging, due to the region's technical innovation and strong demand for pharmaceutical products…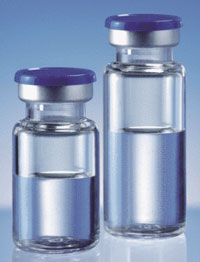 North America was said to dominate the global market for pharmaceutical glass packaging.
The global pharmaceutical glass packaging market is expected to grow at a compound annual growth rate (CAGR) of about 6% over the next five years, reveals a new report.
The growth of pharmaceutical glass packaging will be driven by different factors in different regions, according to the report – Pharmaceutical Glass Packaging Market 2018 – from Market Research Future.
North America was said to dominate the global market for pharmaceutical glass packaging, due to the continent's technical innovation coupled with its strong demand for pharmaceutical products.
Other factors promoting the growth of glass packaging in North America were identified as increased awareness about its benefits for pharmaceutical products and improved healthcare facilities.
China and India
Elsewhere, the Asian pharmaceutical glass packaging market was expected to exhibit a high growth rate in the short term, followed by the European market. China and India were predicted to be the fastest growing pharmaceutical glass packaging markets in the region. This will be driven by the region's large population and increasing prevalence of chronic diseases.
Some of the key drivers for the pharmaceutical glass packaging market in emerging countries were identified as increasing information, and improved healthcare facilities.
The top 10 key players in the global pharmaceutical glass packaging market were identified as:
Gerresheimer AG, Germany
Nipro Corporation, Japan
SCHOTT Pharmaceutical Packaging, U.S.
SGD Pharma, France
Shandong Qidu Pharmaceutical Co., Ltd., China
Bormioli Rocco SpA, Italy
Ardagh Group S.A., Luxembourg
West Pharmaceutical Services, Inc. U.S.
Piramal Glass, India
Stolzle-Oberglas Gmbh, Austria.
The report assesses the global pharmaceutical glass packaging industry in terms of size, share, trends, growth and opportunity assessment. It also includes a regional analysis and segmentation of the market by product and by application. Product analysis includes consideration of glass vials, ampoules, and cartridges. The study of pharmaceutical glass packaging by application includes generic drugs, branded drugs, and biological drugs.
Glass vials, ampoules and cartridges
The report's authors defined pharmaceutical packaging as the process of providing protection, presentation, identification, information convenience, and compliance for drug products during storage, carriage and display.
Packaging was said to help manufacturers differentiate their products from those of their competitors. "Pharmaceutical packaging is an essential part of the delivery system of pharmaceutical products and the drugs in the pharmaceutical industry," according to the report's authors. "Pharmaceutical packaging safeguards products from physical damage, biological contamination, and from all antagonistic external influences that can damage the products."
While various packaging materials can be used for pharmaceutical packaging – including plastic, paper, glass and metals – glass was said to offer a key benefit. "One of the major advantages of using glass packaging is the inert nature of glass, which does not let it react with the contents within, under most circumstances," it was claimed.
The Market Research Report 2018 was published By Market Research Future.