Immunotherapy for metastatic or recurrent head and neck cancer
The KEYNOTE-048 study examined the use of immunotherapy with pembrolizumab rather than the standard treatment using cetuximab for head and neck cancer…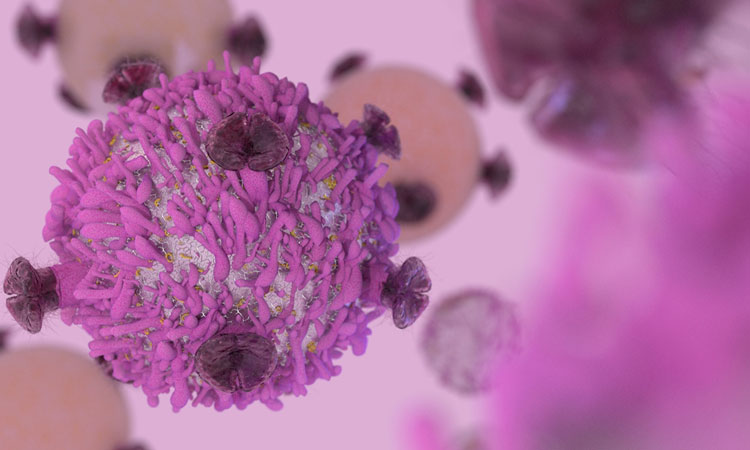 Scientists have shown how immunotherapy with pembrolizumab improves the survival of patients with recurring or metastasising head and neck cancer. 
Currently the standard treatment for the disease is platinum-based chemotherapy with the EGFR inhibitor cetuximab. Around 35 percent of participants respond to treatment, extending median survival to around 10 months.
The phase III KEYNOTE-048 study examined whether immunotherapy with the anti-PD-1 monoclonal antibody pembrolizumab could prolong survival and slow cancer growth compared to standard treatment. KEYNOTE-048 enrolled patients with head and neck cancer who had not received prior chemotherapy or biologic therapy for recurrent or metastatic disease. Patients were randomly allocated in a 1:1:1 ratio to: 1) standard treatment with platinum-based chemotherapy (5-FU with cisplatin or carboplatin) and cetuximab (the control group); 2) pembrolizumab alone; or 3) a novel combination of pembrolizumab and platinum-based chemotherapy.
The researchers mentioned how 301 patients received pembrolizumab and 300 patients had standard treatment, with median follow up of 11.7 and 10.7 months, respectively. The patient demographics and disease characteristics were similar between the treatment arms.
In patients with tumour and/or surrounding cells expressing PD-L1, overall survival was significantly longer with pembrolizumab (14.9 months) than standard treatment (10.7 months). 
"Patients with PD-L1 expression live longer when they have initial treatment with pembrolizumab," said first author Professor Barbara Burtness, at Yale School of Medicine and Co-Director, Development Therapeutics Research Program, Yale Cancer Centre, New Haven, US.
Side effects in the three treatment groups were as expected. Pembrolizumab alone was less toxic than standard treatment. Pembrolizumab combined with chemotherapy and standard treatment had similar toxicity.
Prof Burtness noted that compared to standard care, pembrolizumab alone had a lower response rate and numerically shorter progression-free survival, but significantly longer overall survival. She said: "Pembrolizumab appears to prolong life even when the cancer continues to grow, suggesting that it should be a first line therapy in recurrent and metastatic head and neck cancer. Whether pembrolizumab is given alone or with chemotherapy may depend on PD-L1 expression and we are conducting analyses to answer this question."
Results from the KEYNOTE-048 study were presented at the 2018 ESMO Congress in Munich.