Inhaled dry powder formulation of treprostinil works well in PAH patients
A formulation of treprostinil as an inhaled dry powder has proven to be safe and effective, as reported in the safety analysis of a Phase III trial…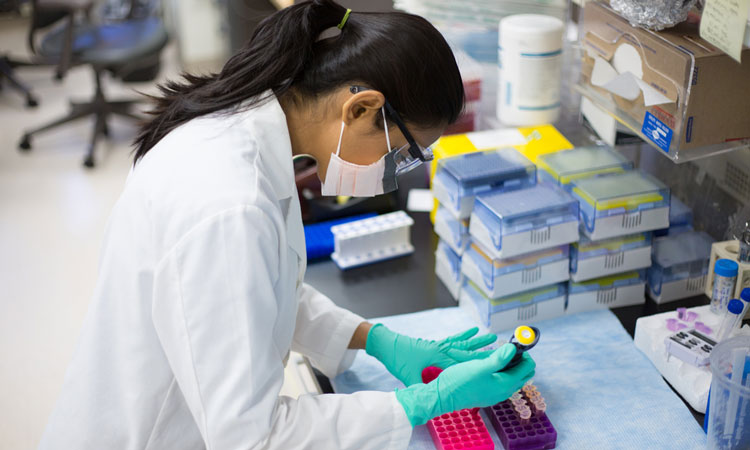 An inhaled dry powder formulation of the prostacyclin treprostinil, LIQ861, was reported to be 'well tolerated' in patients with pulmonary arterial hypertension (PAH), during a Phase III clinical trial.
According to interim results, the ongoing clinical trial is using patients with stable PAH, who have received nebuliser-delivered treprostinil for more than or equal to 3 months, and were then transitioned to LIQ861 under protocol, or have received non-prostacyclin oral therapies for more than or equal to 3 months, with their treatment being supplemented with the dry powder formulation under protocol.
"LIQ861 has the potential to maximise the therapeutic benefit of inhaled treprostinil in treating PAH by safely delivering higher doses into the lungs," stated the study's principal investigator, Dr Nicholas Hill, Chief of Pulmonary, Critical Care & Sleep Division and Professor of Medicine at Tufts University School of Medicine.
"LIQ861 is designed to provide the benefits of delivering prostacyclin analogs locally to the lungs via inhalation, potentially offering a targeted and effective approach with an acceptable systemic side effect profile," Dr Hill added.
The most common side effects of the treatment were described as being a cough, headache, diarrhoea, dizziness, irritation in the throat, chest discomfort and oropharyngeal pain. These adverse effects were consistent with the therapy, but were mostly mild.
Participants receiving the supplemented therapy with LIQ861 received an initial dose of 25 micrograms, whereas those being transitioned from the nebuliser had an initial dose lower than what their previous treatment dose was.
The dry powder formulation was administered in doses up to 125 micrograms without any serious side effects relating to the medication occurring. Some patients were tolerating doses of up to 150 micrograms, with the maximum tolerated dose not having been reached yet.
The two-week time point safety evaluation was conducted in line with ruling by the US Food and Drug Administration's (FDA) request for inclusion in the New Drug Application submitted by Liquidia Technologies.