Forum LABO PARIS reveals the nominees in the 2019 Innovation Awards
Forum LABO PARIS has revealed the nominees in the 2019 Innovation Awards, which reward the exhibitors' know-how and the most outstanding new products…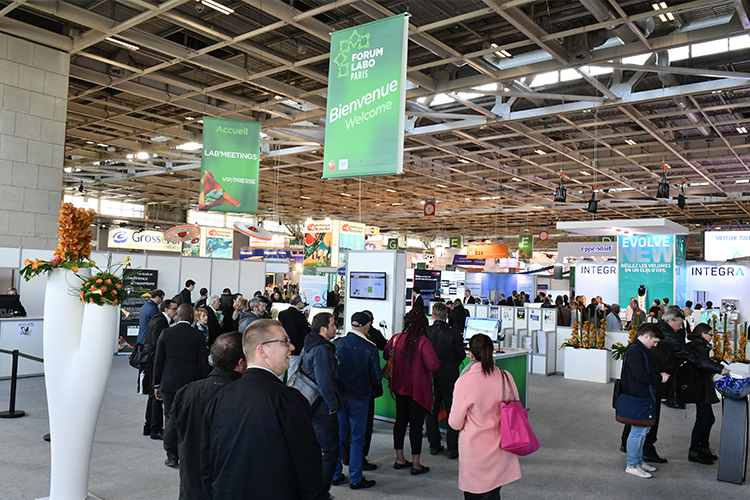 The jury of experts from industry, academic research and the trade press has selected 17 nominees from the record-breaking 106 candidates in six categories:
Instrumentation:instrumentation devices (spectrometers, MNR, analysers, etc.)
Consumables / reagents / kits
Equipment:laboratory equipment (scales, fume hoods, lab benches, etc.)
Computing:laboratory computing, software, LIMS, data processing, data, etc.
Services:laboratory-related service offers
Top French start-up award
For the first time, Forum LABO PARIS is rewarding the start-ups that reflect the vitality of the French laboratory sector, with the creation of a special award for the Top French start-up.
In 2019, for the first time, the winners and the nominees of the Innovation Awards and the Top French start-up award will be present in an Innovation Zone in the centre of the exhibition (Stand E34-F35).
Visitors will have the opportunity to win a gift box set by voting for their "Favourite" on dynamic touch-sensitive screens!
The winners of the awards will be revealed at the gala evening on 26 March.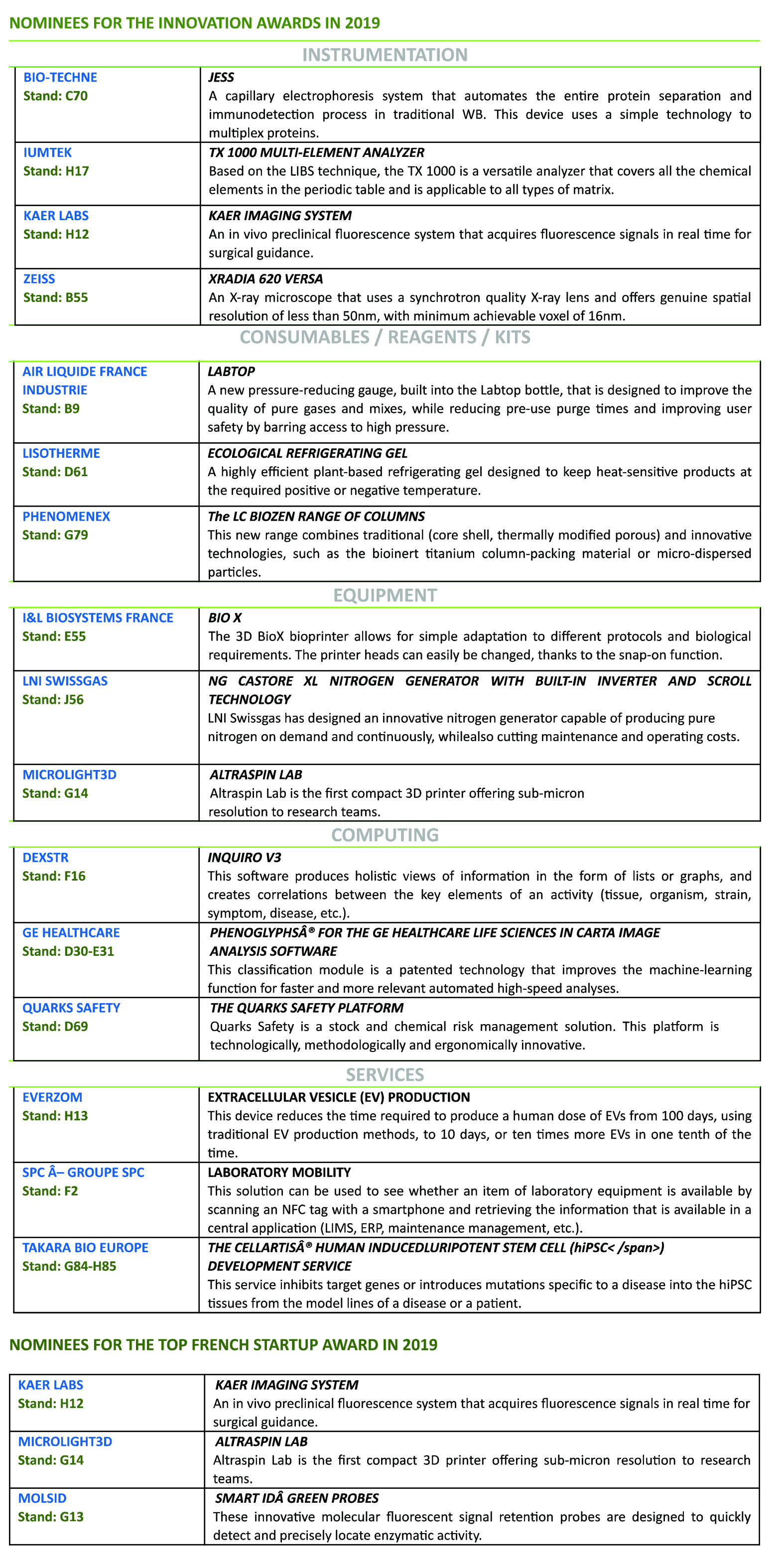 Related topics
Related organisations