FDA issues three warning letters to API re-packers
Three API re-packers who failed to meet current good manufacturing practice requirements have received warning letters from the FDA.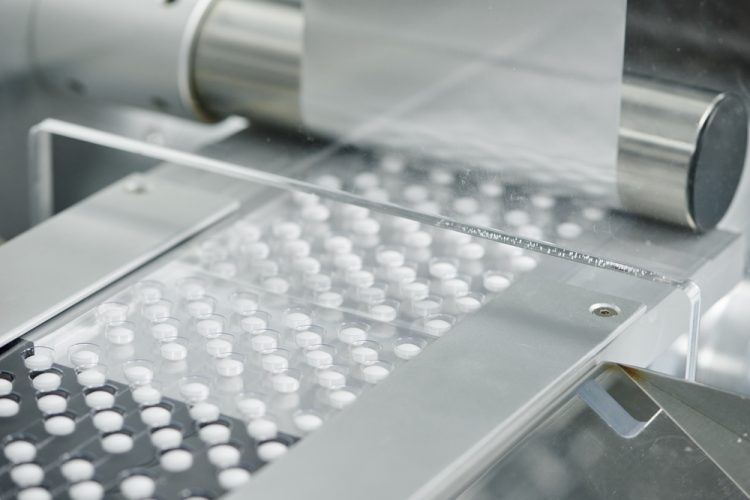 The US Food and Drug Administration (FDA) has issued warning letters to three re-packers of active pharmaceutical ingredients (APIs). B&B Pharmaceuticals, Inc, Enovachem and Spectrum Laboratory Products, Inc, are the companies involved.
The warning is for significant violations of current good manufacturing practice (cGMP) requirements.
"Re-packers play a role in the pharmaceutical supply chain and some distribute bulk APIs to drug manufacturers and pharmacy compounders. The US drug supply chain remains one of the safest in the world, yet because of the various players and increased globalisation, it has become increasingly complex," said Janet Woodcock, director of the FDA's Center for Drug Evaluation and Research.
"The supply chain issues we have found in the API re-packing industry broadly pose a real threat to the public health and we're calling on them to address these issues as quickly as possible. For patient safety and supply chain transparency, re-packers must follow all quality standards pertaining to them – including clearly identifying the original manufacturer of the drugs, such as opioids, to their customers who use them to make the finished drugs patients take every day. This information is vitally important to ensure the drugs patients take meet high quality standards that patients deserve," Woodcock continued.
The warning letter issued to B&B Pharmaceuticals describes failures to conform to cGMPs, including a lack of thorough investigation complaints regarding sub-potent APIs. The re-packer also did not conduct cleaning validation studies to demonstrate that their cleaning procedures for non-dedicated production equipment were adequate to prevent potential cross-contamination between re-packaged APIs. The company also failed to provide adequate certificates of analysis of APIs.
Enovachem was found to have neglected maintaining traceability of the APIs throughout the supply chain. They failed to obtain and retain documents with the identity of the original manufacturer and certificates of analysis from the original manufacturer. The company also distributed APIs, including opioids, to its customers with incomplete certificates of analysis.
Spectrum re-packages various opioid APIs but did not provide complete information in its certificates of analysis provided to its customers, including compounding pharmacies. It did not properly investigate and resolve critical cGMP deviations, including cracked bottles of repackaged opioids, among other violations.
The Spectrum and Enovachem warning letters highlight glycerine as among the products they re-package, even though in 2007 the FDA issued final guidance to alert pharmaceutical companies to the potential public health hazard of glycerin contaminated with diethylene glycol (DEG).
The FDA has requested responses from each re-packer within 15 working days. The organisation also warned that failure to correct violations may result in legal action without further notice, including, without limitation, seizure and injunction.
"The FDA remains vigilant in our inspections and oversight of the supply chain and as part of this effort, we inspect API re-packers to help identify and prevent any weaknesses in the legitimate supply chain – this is especially important within the context of the opioid crisis for those who handle opioids," Woodcock adds.