Metastatic melanoma treatment gets Breakthrough Therapy Designation
Breakthrough Therapy Designation has been granted for investigational agent bempegaldesleukin in combination with nivolumab.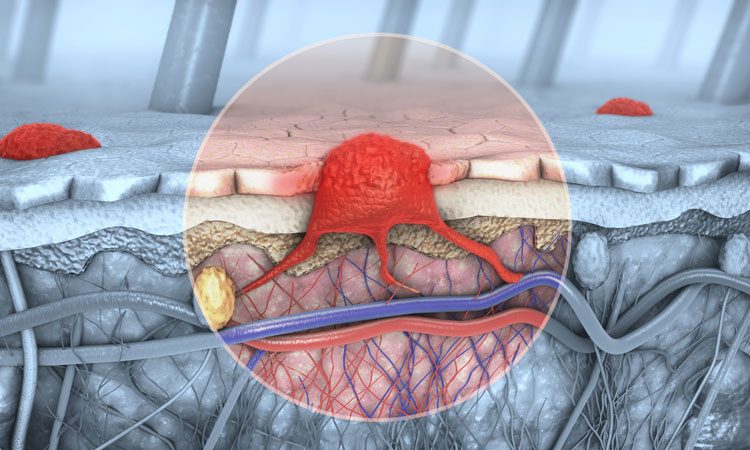 The US Food and Drug Administration (FDA) has granted Breakthrough Therapy Designation for investigational agent bempegaldesleukin (NKTR-214) in combination with Opdivo® (nivolumab) for the treatment of patients with previously untreated unresectable or metastatic melanoma.
The Breakthrough Therapy Designation is based on clinical data which were recently reported at the 2019 American Society of Clinical Oncology (ASCO) Annual Meeting from the cohort of patients with metastatic melanoma that were treated with the doublet therapy in the ongoing PIVOT-02 Phase I/II clinical study.
Bempegaldesleukin is an investigational CD122-preferential IL-2 pathway agonist designed to provide activation and proliferation of cancer-killing immune cells, known as CD8+ effector T cells and natural killer (NK) cells.
"In collaboration with our partner Bristol-Myers Squibb [which manufactures nivolumab], we plan to work closely with FDA as we continue to advance our development program of bempegaldesleukin in combination with nivolumab in advanced melanoma patients," said Dr Stephen Doberstein, SVP, Research and Development and Chief R&D Officer of Nektar Therapeutics, which manufactures bempegaldesleukin. "Our teams are encouraged by the deepening of responses we observed in patients with previously untreated advanced melanoma who received the doublet therapy in our PIVOT-02 study.
"We look forward to continuing to provide updated results at a future medical meeting as the data mature further in this ongoing cohort of melanoma patients."
A Phase II clinical trial evaluating bempegaldesleukin in combination with nivolumab versus nivolumab in first-line advanced melanoma patients is currently recruiting patients.