Fast Track designation granted to fosmanogepix for seven indications
Both the intravenous and oral formulations of the antifungal candidate, fosmanogepix, have been granted Fast Track designation by the FDA.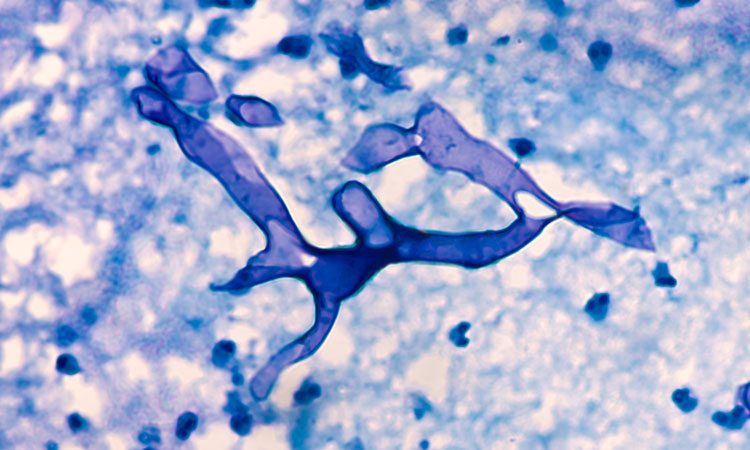 Fosmanogepix has been granted Fast Track status by the FDA for seven indications including the treatment of mucormycosis (pictured).
The US Food and Drug Administration (FDA) has granted Fast Track designations for Amplyx Pharmaceuticals' intravenous (IV) and oral formulations of its lead antifungal candidate, fosmanogepix (APX001), for seven indications.
These indications include treatment of invasive candidiasis, treatment of invasive aspergillosis, treatment of scedosporiosis, treatment of fusariosis, treatment of mucormycosis, treatment of cryptococcosis and treatment of coccidioidomycosis. Amplyx is investigating the safety and efficacy of fosmanogepix in its ongoing global Phase II clinical program.
"The FDA Fast Track designation for fosmanogepix is an important step forward in addressing the need for new medicines to treat fungal infections," said Ciara Kennedy, PhD, president and CEO of Amplyx. "With fosmanogepix and its novel mechanism of action and robust clinical program, we are directly addressing the threat of invasive fungal infections by developing innovative therapies for immunocompromised patients who need them the most. We look forward to working closely with the FDA as we continue to advance fosmanogepix through clinical development."
The two formulations of fosmanogepix have previously been granted Qualified Infectious Disease Product (QIDP) designation for the four qualified fungal pathogens including Candida species, Aspergillus species, Coccidioides species and Cryptococcus species. QIDP designation also makes fosmanogepix eligible for priority review and an additional five years of US market exclusivity, if approved.
In addition to Fast Track and QIDP designations, fosmanogepix received orphan drug designation for the treatment of invasive candidiasis, invasive aspergillosis, cryptococcosis, coccidioidomycosis and rare mold infections caused by Scedosporium spp., Fusarium spp., and Mucorales fungi (including Mucor spp., and Rhizopus spp.).
Orphan Drug Designation (ODD) qualifies APX001 for seven years of market exclusivity in the US upon FDA approval of a new drug application (NDA). ODD and QIDP designation, combined with Fast Track designation, provide 12 years of marketing exclusivity.