High-throughput MALDI TOF mass spectrometry for drug discovery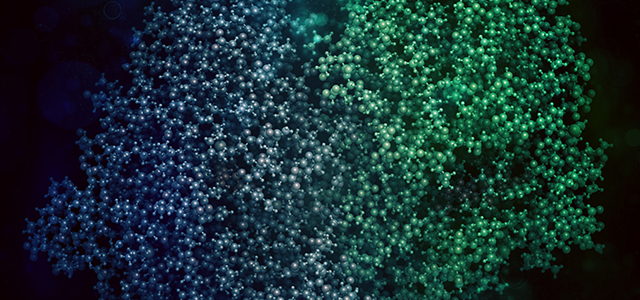 With its flexibility, the ability to analyse physiological enzyme products and the recent advances in speed, MALDI TOF mass spectrometry has become a real alternative for high-throughput drug screening.
In this webinar, we will present sensitive MALDI TOF MS-based high throughput DUB and E2/E3 in vitro assays as deregulation of these enzymes is correlated with a variety of human diseases, particularly neurodegenerative disease and cancer, making them key drug targets. These novel assays will dramatically improve our ability to identify compounds that specifically target these enzymes.
Keynote speaker
Dr. Matthias Trost, Programme Leader & Head of Proteomic for the MRC Protein Phosphorylation and Ubiquitylation Unit, University of Dundee

Dr Matthias Trost will present his recent work using MALDI TOF mass spectrometry in the ubiquitin system. He will further discuss the newest technological advances such as the Rapiflex MALDI TOF mass spectrometer which has sped up acquisition 5-10x compared to previous models making it the ideal instrument for high-throughput screening.
Matthias studied chemistry at the Albert-Ludwigs University in Freiburg, Germany and at the University of Manchester, UK. He received a Ph.D. in 2004 while working at the Helmholtz Centre for Infection Research, Braunschweig, Germany, followed by postdoctoral research at the University of Montreal. Since 2010 Matthias is a programme leader at MRC Protein Phosphorylation and Ubiquitylation Unit at the University of Dundee. His research is using proteomics tools to understand signalling events in innate immunity. His lab is also actively developing MALDI TOF methods for high-throughput screening and chromatography for deep-proteome and phosphoproteome analysis.
Supported by Bruker Biospin
Bruker has been driven by the idea to always provide the best technological solution for each analytical task for more than 50 years. Today, more than 6,000 employees are working on this permanent challenge at over 90 locations worldwide. Bruker systems cover a broad spectrum of applications in all fields of research and development and are used in all industrial production processes for the purpose of ensuring quality and process reliability.
Find out more: www.bruker.com
Related topics
Related organisations
Related people