Formulation, Development & Delivery In-Depth Focus 2019
Included in this in-depth focus are articles on using vitamins and fatty acids as APIs as well as the trends that have influenced the global excipients market.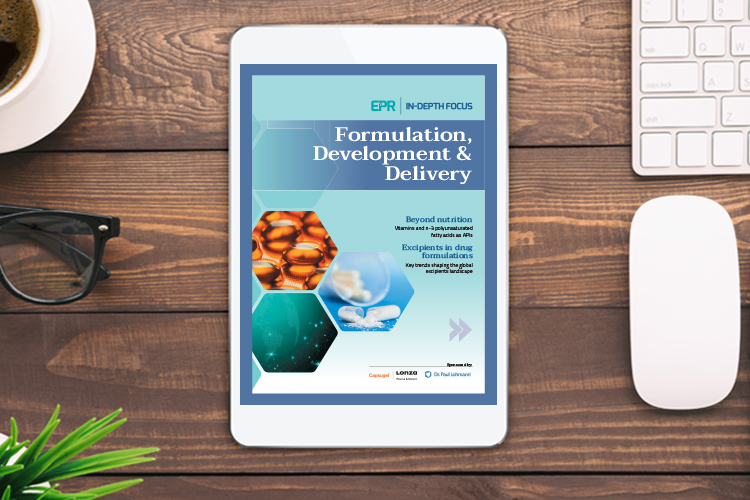 Active pharmaceutical ingredients (APIs) are important compounds used in the manufacture of pharmaceutical drug products. Eric Ciappio discusses the potential of vitamins and n-3 polyunsaturated fatty acids (PUFAs) as APIs, with a focus on their clinical relevance.
Excipients are integral components of pharmaceutical drug products. Their demand is expected to increase over the next five years owing to their ability to perform various functions such as improving active pharmaceutical ingredient (API) stability, modifying drug release and taste masking. Here, Prateeksha Kaul explores the factors and trends that have shaped the global excipients landscape, the challenges that lie ahead and the opportunities that can be tapped.