Treating ulcerative colitis with a safe and effective biologic
Janssen has recently received marketing authorisation from the European Commission for Stelara to treat ulcerative colitis. Dr Jaime Oliver discusses the mode of action and why the treatment is needed.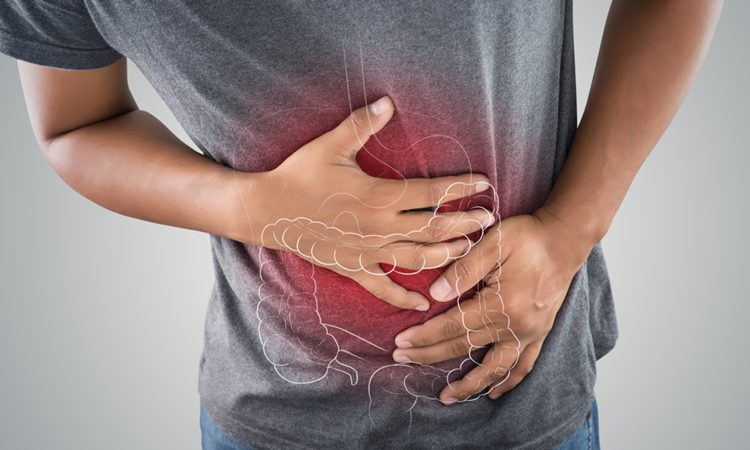 Ulcerative colitis is a lifelong, chronic condition that can have a debilitating effect on patients' lives. Although there is no complete cure, there are options available to help manage the symptoms for those who suffer from the disease.
Janssen's Stelara (ustekinumab) was recently approved by the European Commission (EC) for the treatment of moderate to severe active ulcerative colitis. European Pharmaceutical Review's Victoria Rees spoke with Jaime Oliver, MD, Therapeutic Area Lead for Immunology at Janssen, to discover how the drug works and discuss the research supporting its new indication.  
Ulcerative colitis symptoms
As a chronic immune-mediated inflammatory condition, ulcerative colitis results from a malfunctioning immune system causing inflammation. This damages the gastrointestinal tract, giving rise to various distressing symptoms that characterise the condition. It involves numerous cross-signalling pathways in its development, explained Jaime.
…Stelara offers ulcerative colitis patients more hope to alleviate their symptoms, but pointed out that this is still not enough"
Affecting the colon, the symptoms of the disease include pain, abdominal cramps, fatigue and bloody diarrhoea.
Jaime highlighted that there are no curative treatments for ulcerative colitis, so the aim for researchers is to "control the symptoms and to maintain the patient, symptom free, in the best condition possible."
This can lead to short-term symptom relief but also long-term remission; however, for up to a third of patients, surgery is still necessary.
Why the condition is difficult to treat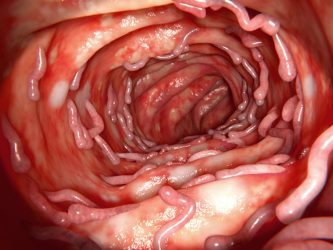 One of the main problems that researchers face when developing treatments for ulcerative colitis is that, due to its immune-mediated nature, it is related to many other conditions across the body.
Jaime explained that if one pathway is blocked to prevent the inflammatory cascade of immune-mediated disease, this may have a knock-on effect for other parts of the immune system: "the complexity of the immune system links to some genetic elements and that potentially triggers other diseases." This means the impacts vary from patient to patient, making the condition difficult to treat.
Another complication of ulcerative colitis, according to Jaime, is that it is a lifelong condition. Although researchers do not yet know why this is the case, it means that a patient's immune pathways are consistently activated, causing continual damage to tissues. It is therefore essential to find effective medications to combat disease symptoms.
The drug's mechanism of action
Inflammatory cytokines are signalling proteins involved in immunological cascades and excessive production can contribute to inflammatory diseases. Jaime explained that blocking cytokines therefore provides a means of halting the effects of ulcerative colitis.
He continued to explain that Stelara is a monoclonal antibody (mAb) that is designed to supress certain cytokines. Specifically, it binds to the p40 subunit of both interleukin (IL)-12 and IL-23, which are, linked to the T-helper (TH)1 pathway, and TH17 pathway, respectively. By targeting and binding to p40, the cytokine pathway is inhibited, thus preventing inflammation.
Although other drugs target interleukin-23, Jaime said, Stelara is unique in targeting both cytokines.
He revealed that a benefit of the Stelara drug is, as multiple immune-mediated inflammatory conditions make use of these pathways, it can be indicated for several diseases. It has therefore been approved for various other conditions such as Crohn's disease (in the EU, US and Australia etc.), plaque psoriasis and psoriatic arthritis, demonstrating its range of applications. In addition, Stelara is being investigated for the treatment of systemic lupus erythematosus
Challenges from the research
Jaime commented that the challenges faced during the course of the Stelara research into ulcerative colitis are similar to any other biologic.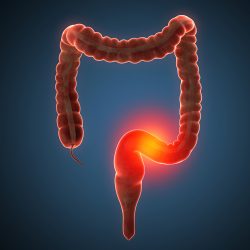 The main complication, according to Jaime, is finding a balance between the efficacy, safety and convenience of the drug. It is most important to identify the minimal effective dose, the required frequency of administration and to ensure that it is safe to use from a long-term perspective, he said.
However, Jaime remarked, when carrying out the R&D for the drug, each of these requirements were met. He also emphasised that, in his opinion, "Stelara is probably the safest biologic on the market."
How Stelara is unique
Compared to conventional steroid treatments, Stelara has "far fewer adverse effects," according to Jaime. He explained that traditional therapies frequently cause adverse events, including increased risk of infections and cancer.
Another feature that sets Stelara apart from other treatment options is that the vast majority of patients are corticosteroid free when in remission; whereas many other biologics still require some concomitant treatment in order to maintain their efficacy.
The main complication… is finding a balance between the efficacy, safety and convenience of the drug"
Jaime said that Stelara offers ulcerative colitis patients more hope to alleviate their symptoms, but pointed out that this is still not enough; there are still "many unmet needs".
Ultimately, the drug is an attractive option for patients who suffer from ulcerative colitis, due to its benefits, but further developments must still be made.
How treatments will develop
Jaime maintained that treatments for ulcerative colitis patients will continue to evolve in the future to meet this requirement, but the next step in the development pipeline must be a treatment that controls the durability of response.
Currently, a Phase III programme for guselkumab is being finalised, which Jaime expects will deliver even higher efficacy than Stelara. "The future is really bright for these patients".
Conclusion
Stelara offers patients an effective treatment option for the symptoms of ulcerative colitis, among other immune-mediated inflammatory diseases. Its new indication demonstrates its high efficacy and safety profile, according to the regulators.  
However, as it is not a curative treatment, Jaime clarified that there is still research to be done in order to further improve the lives of patients.