How will the rise of biosimilars impact biologics?
Once patents expire for biologic medicines, a market opportunity opens up for biosimilars, a cheaper alternative. With more patents due to expire soon, what will the future look like for biologic medicines?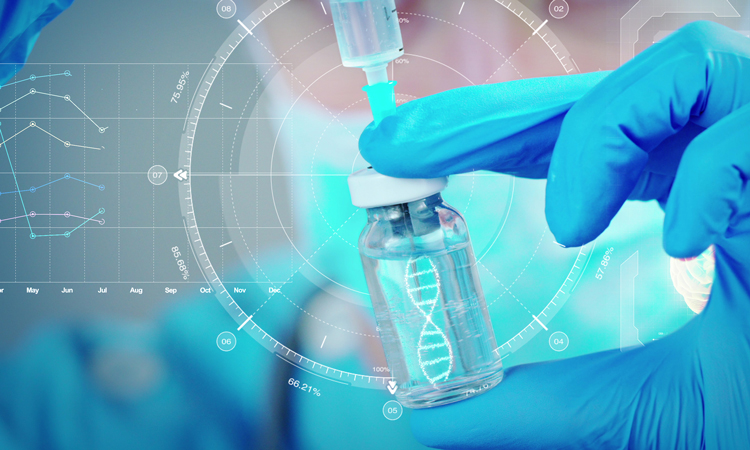 "The increasing prevalence of biosimilars has noticeably had a negative impact on mainstay biologics," according to Patrick Aiyes, Senior Immunology Analyst at GlobalData, when discussing the future for biologics and biosimilars.
Predicted to increase at a compound annual growth rate (CAGR) of 23 percent from 2019 to 2027,1 the global biosimilar market will develop strongly over the coming years. However, this will come at a cost. What will drive this growth and what will be left at a disadvantage because of it?
Why have biosimilars gained popularity?
Biosimilars are biological medicines that act in a highly similar way to another, already approved biological medicine, known as the reference medicine.
Pharmaceutical companies have begun to invest in their own biosimilar products"
The region with the largest number of biosimilar medicines approved is Europe, with 55 biosimilars for 15 biologics.2 One report recently highlighted that using generic and biosimilar medicines is crucial for health in the EU, with high biologic costs identified as a key factor for the adoption of cheaper medicines for patient use.3 For example, several adalimumab biosimilars were launched over the course of 2019 in Europe, where the immunology  market has become highly competitive.
Comparatively in the US, the market is less saturated, largely due to regulatory obstacles, with only 26 approved biosimilars.4 The launch of the first approved adalimumab biosimilar in the US is delayed until 2023. Over 200 patent applications have been filed by AbbVie for various refinements to Humira or its method of manufacturing, delaying the approval process. Despite these setbacks, however, there is still a demand. 
In the US, the Food and Drug Administration (FDA) has approved such biosimilars as Herceptin, Rituxan, Avastin and Remicade, which are described as "blockbuster drugs". The combined peak sales of these medications is predicted to be close to $6 billion.5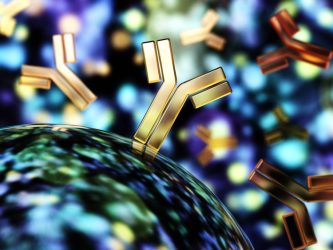 Despite some regulatory hurdles for the biosimilar market, it is still projected to increase at a fast rate due to the need for cheaper alternatives to biologics. Increasing demands in oncology are predicted to be a driving factor and will increase the biosimilar market value to be worth $21.1 billion by 2027.1 The need for monoclonal antibodies (mAbs) in cancer treatments is expected to be the reason behind this progress and recombinant glycosylated proteins are also set to be a "prominent revenue generator."
What has aided biosimilars in their rise?
Although Europe has generally seen a smooth transition towards the use of biosimilars, the US has experienced several issues that have slowed their adoption. However, despite the stunted growth of this market in the US, FDA research suggests that after market entry, this class of drugs has the potential to offer significant savings,6 making them an attractive option to counter biologics. This has led them to take steps to reduce regulatory barriers.
From March 2020, an application for a biological product approved under the Federal Food, Drug, and Cosmetic Act (FD&C Act), including applications for insulins and other biological products, will be deemed to be a license for the product under the Public Health Service (PHS) Act.7
This regulatory transition will enable the submission of applications for products that are proposed as biosimilars to the transitioned products. As such, the transition of insulin products from approved drug applications to deemed biological product licenses will open up those products to potential biosimilar and interchangeable competition.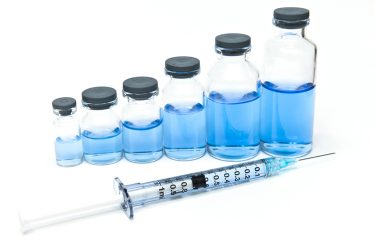 "This transition will open new pathways for manufacturers to bring biosimilar and interchangeable versions of insulin and other transitioning products to market, facilitating greater competition in the marketplace," said FDA Commissioner Stephen Hahn.
"These critical therapies often carry a heavy price tag; the cost of insulin has risen over the past decade. Opening these products to increased competition is expected to bring down prices and help patients have access to more choices for these life-saving drugs."
Despite the US government making efforts to encourage innovation, investment remains a partial gamble. Dr Bonnie Bain, Global Head of Pharma at GlobalData, commented: "The price differential between biosimilars and their branded counterparts is only around 15-30 percent and uncertainty still exists about their reimbursement, automatic substitution, competition from next-generation biologics and litigation. However, the fact that insurers have begun to place biosimilars on the primary tier of their formularies bodes well for the drug class in 2020 and beyond."
How will biologics be impacted?
A recent survey revealed that 22 percent of stakeholders in the industry believe that patent expiry of biologics will have a positive impact on the pharmaceutical industry this year,8 as has previously been observed in the industry.
…in the US, the market is less saturated, largely due to regulatory obstacles"
For example, Johnson & Johnson's biologic drug Remicade no longer holds market exclusivity and has faced biosimilar competition since 2016. Pfizer's biosimilar for this biologic, Inflectra, brought in $192 million of sales revenue in 2016 which grew to $642 million in 2018. As a result, Remicade's sales went from $7 billion to $5.3 billion over the same period.9
Other biologics that have seen a decline in sales since losing market exclusivity include Gleevec and Velcade,9 demonstrating the increasing likelihood of high revenue loss following patent expiry.
Pharmaceutical companies have therefore begun to invest in their own biosimilar products, such as Amgen's ABP 798 (biosimilar rituximab) and Sandoz's GP2411 (biosimilar denosumab).
"From the disruption caused by biosimilars, big pharma is most at-risk from the arrival of biosimilar competition. However, many have invested in their own biosimilar pipelines to offset risk, typically through partnerships, as biosimilars were mainly brought in to help reduce the cost of very expensive drugs," concluded Aiyes.
Conclusion
High costs associated with the manufacture of biologic medicines has made their biosimilar counterparts an attractive option for patients and patent expiry will release certain drugs and allow biosimilars to be developed, providing a platform for further growth.
Improved regulatory processes are also allowing biosimilars to enter the market more quickly and could make the development process even easier.
Therefore, although biologics have for many years provided pharmaceutical companies with a reliable source of revenue, biosimilars will encroach upon this space, aided by patent expiry and regulatory improvements. Pharmaceutical companies are now realising this and are beginning to take advantage of the biosimilar opportunity to maximise profits in the future.
References